How to Post a Video!!!
---
There was a thread for this but it still wasn't too informing, so here's one step by step on how to do it for you guys.
***This works for any YouTube video, if there's one you want to share, just skip the uploading part of this post***
UPLOADING
Basically to start, sign up for a YouTube account.
Next, go to youtube.com and click on the "Upload" tab: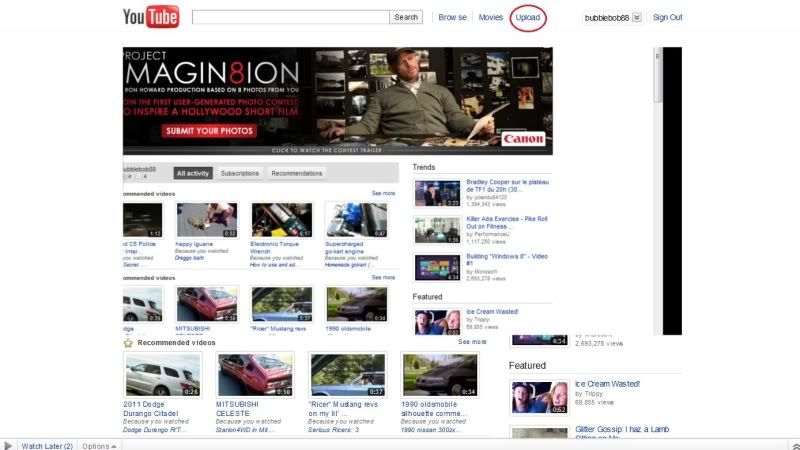 Then it'll take you to the uploading area, here, select your video from your computer by hitting the Upload:
Then a box will pop up for going onto your computer and selecting the video:
Then it'll need to load for a bit depending on the size of the video, while loading you can name the video and enter information, just hit "Save Changes" at the bottom, this won't interfere with the loading process:
Once it's finished, the link will show up. Click it:
PUTTING A VIDEO IN YOUR POST
After clicking on your link, select the last part of the link in the address bar, everything after the "=" and right click then copy:
Now go to where your starting a thread. Or in a post, hit the "Go Advanced" to display more features, the YouTube icon won't show in "Quick Reply" posting: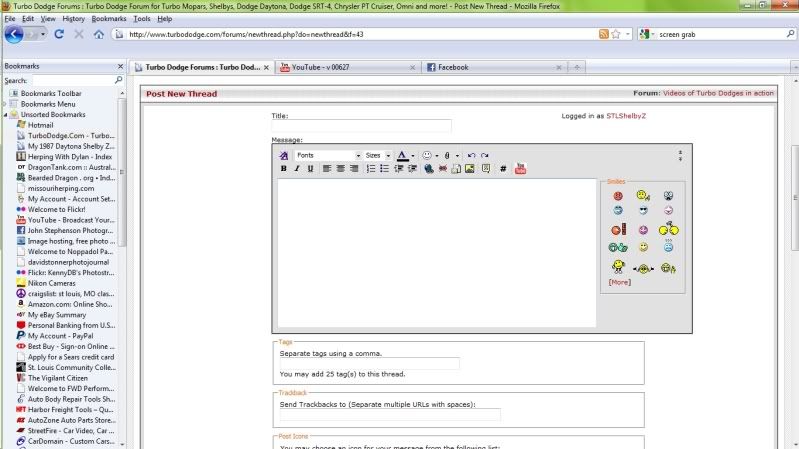 Click on the little YouTube icon and the tags will show up in the posting area:
Then paste in that part of the link we copied and paste it in between the two YouTube tags:
Then you're finished!!!
Now I expect to see a lot more videos!!!