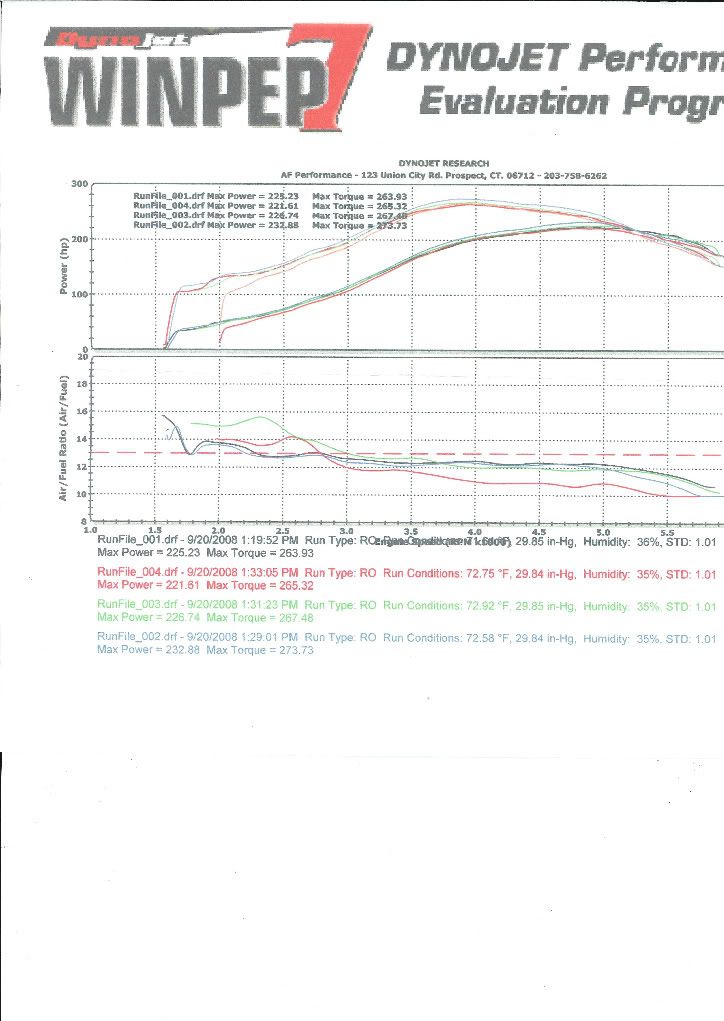 Last run was at 12tdc timing, 14psi. FWD stg 3bar cal running on a 2bar sensor
Stock 2.5 bottom re-ringed to repair prior booboo.:bash: removed the balance shafts while in there.:thumb:
Mods are cam timing advanced 4degrees, super 60 turbo, +40s, tu 3in sv, 3in downpipe, self ported swirl head with +1mm ex valves, self ported exhaust manifold, fmic, 3inch charge pipes, untouched 2piece intake and stock throttle body. 91octane pump.
Numbers seem pretty good to me considering the lowish boost and it was through a 3inch exhaust pipe 3in catco and a 3inch dynomax straight through, sucking through a 8inch long K&N cone filter on a 3inch intake pipe. Once I get the fwd cal to read the 3bar map we will see what it can do at 25psi. :thumb: