Discussion Starter
•
#201
•
Ooh juicy!

[/URL]
The first thing I'll clear up is the "snail":
On most turbos, the snail is usually the Compressor housing itself.
However, with the HOLSET 341-351,
the "snail" is often referring to the Compressor outlet that looks like the snails head coming out of the shell. lol)
Boy, I sure hope this is good enough.
There's an issue with measuring from any point on the head to the center of the Compressor Housing.
The Inlet has the "lip" for attaching the hose, that's about 1.5" deep.
This gets in the way,
as well as the outside of the Compressor itself.
So what I did was get measurements to the intersecting points at the center of the compressor.
I ran a long piece of threaded rod down the turbo, shimed it centered,
and then hand tightened nuts on either side.
With the rod in place,
I squared a straight edge to the head gasket surface of the head,
an measured the distance between the 2.
Head gasket surface to Centerline of Turbo comes out to slightly less than 8.25"
(say 8 3/16") :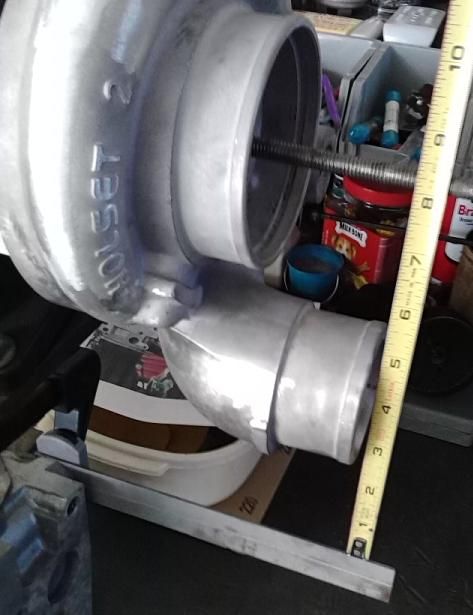 Closer: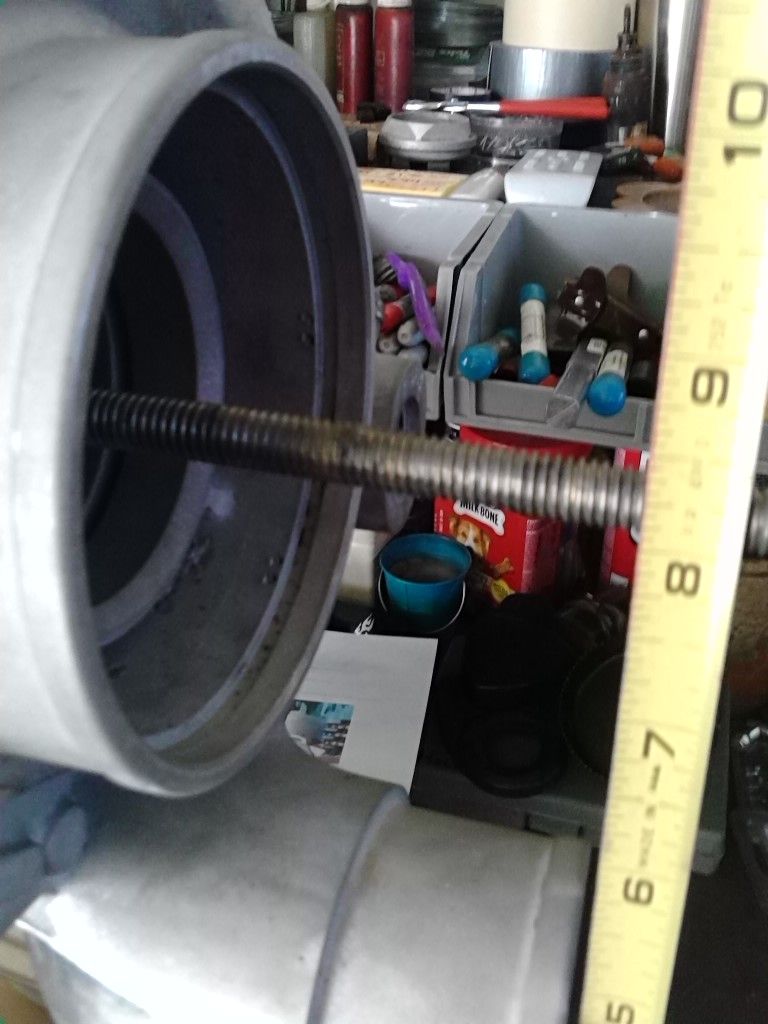 Closest: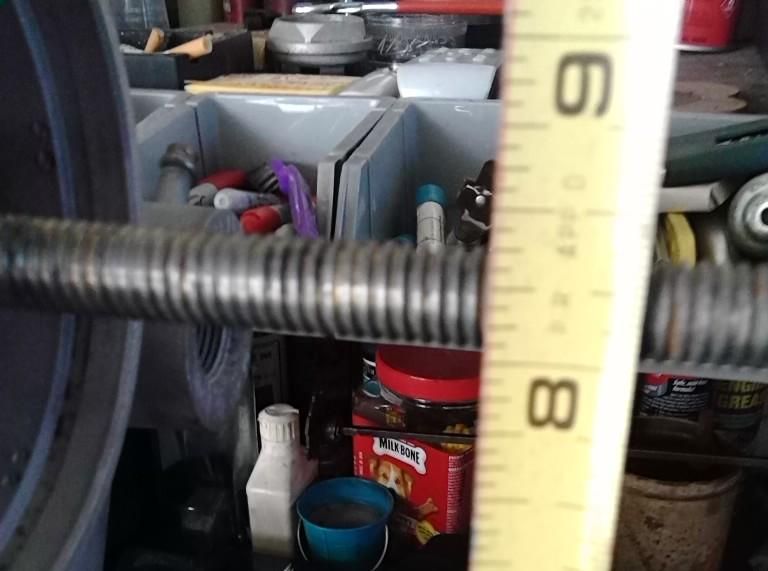 (BTW: I'm running out of things to measure with. lol)
The angled points(intersecting points from the corner of the head and,
the intake bolt hole) :
Corner of Head, to Centerline of the Turbo, right around 10.50"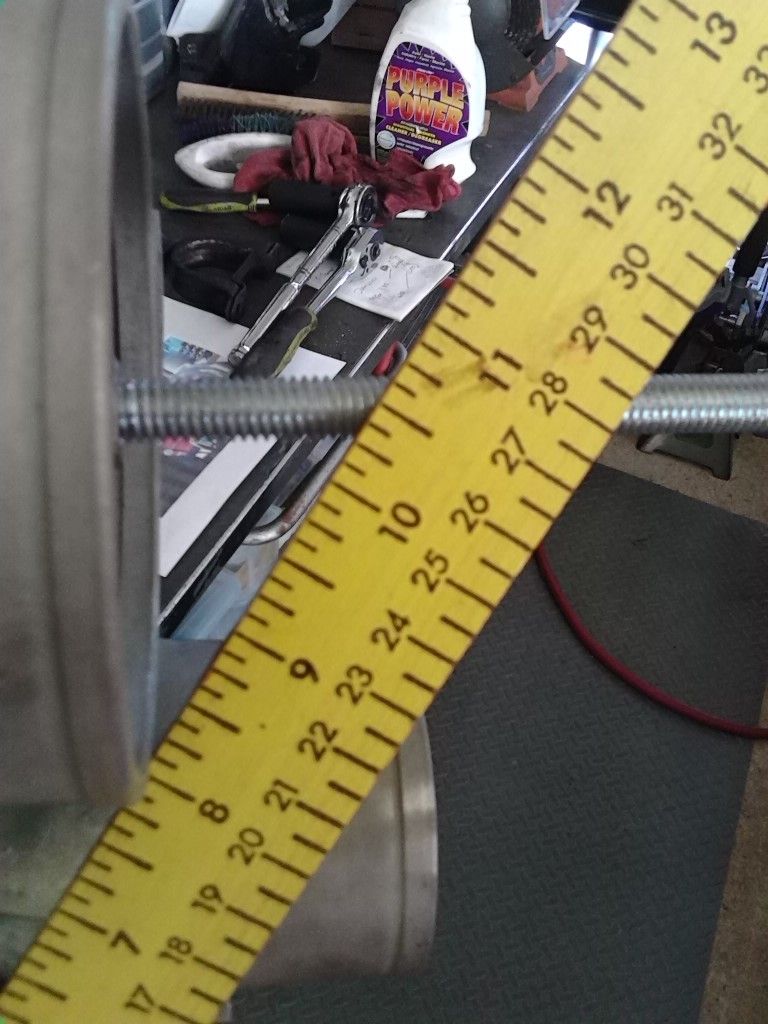 From the
Outermost Intake bolt hole to the Centerline of the Turbo is 10.875"
And lastly, I got a third of the
furthest bolt hole in the head to the centerline of the Turbo, just shy of 15.75"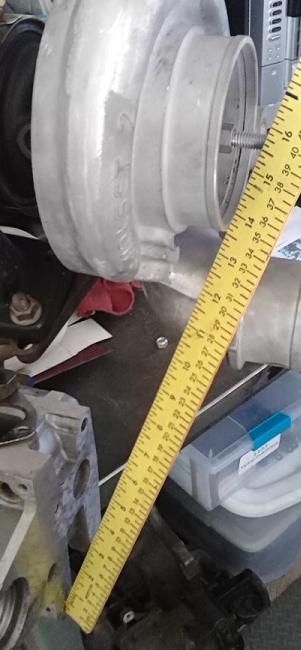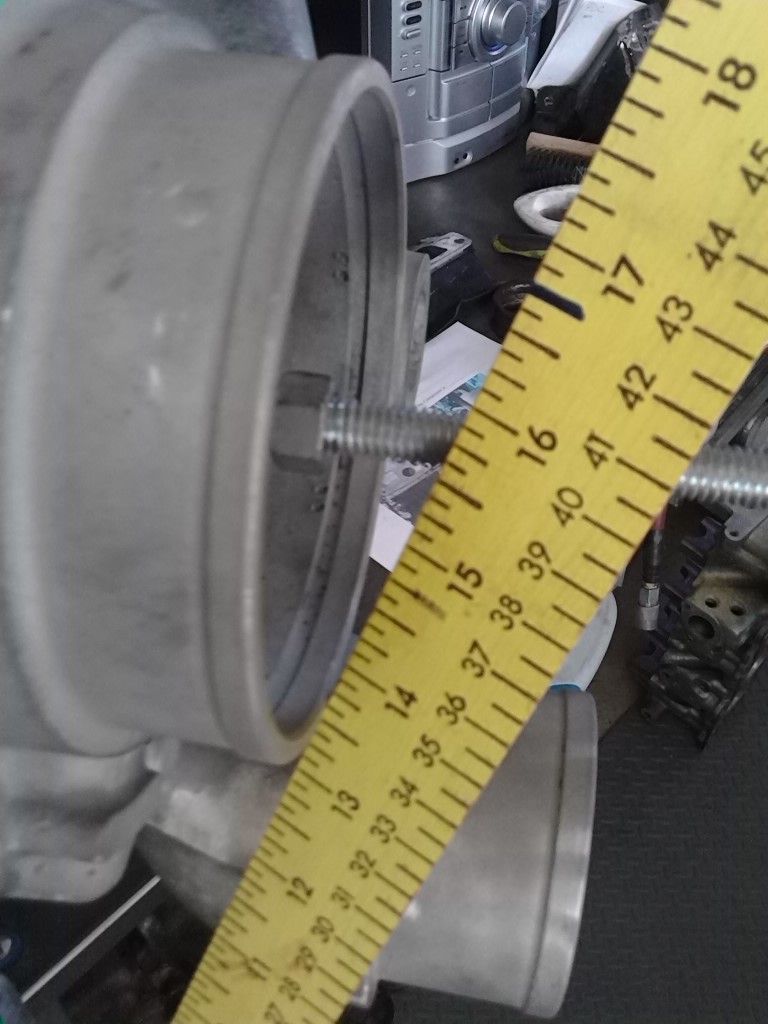 That's all I've got at the moment, but the Head/Header/Turbo is still mocked-up,
and in the vice on the bench.
Further measurements would be no problem.
Let me know brother.
And hey Asa, man you're a really good dude.
Thanks for the time you've put into this.
It may seem minimal to you,
but to me it is extremely valuable.
Thank you, kindly. :hail: