Discussion Starter
•
#381
•
11-30-2015
a520/a555 Hybrid continued....
Last time, I got to the main shaft in the vice, ready for tear down.
Just a simple note for this,
Keep everything in order,
and
don't lose the little centering pins from the shaft
.
Everything comes off of the shaft quite easily.
(You'll use the bearing separator talked about above for the bearing)
Get yourself a good set of lock-ring pliers.
These are NOT snap-ring pliers, LOCK-RING pliers.
Harbor Freight bearing separator.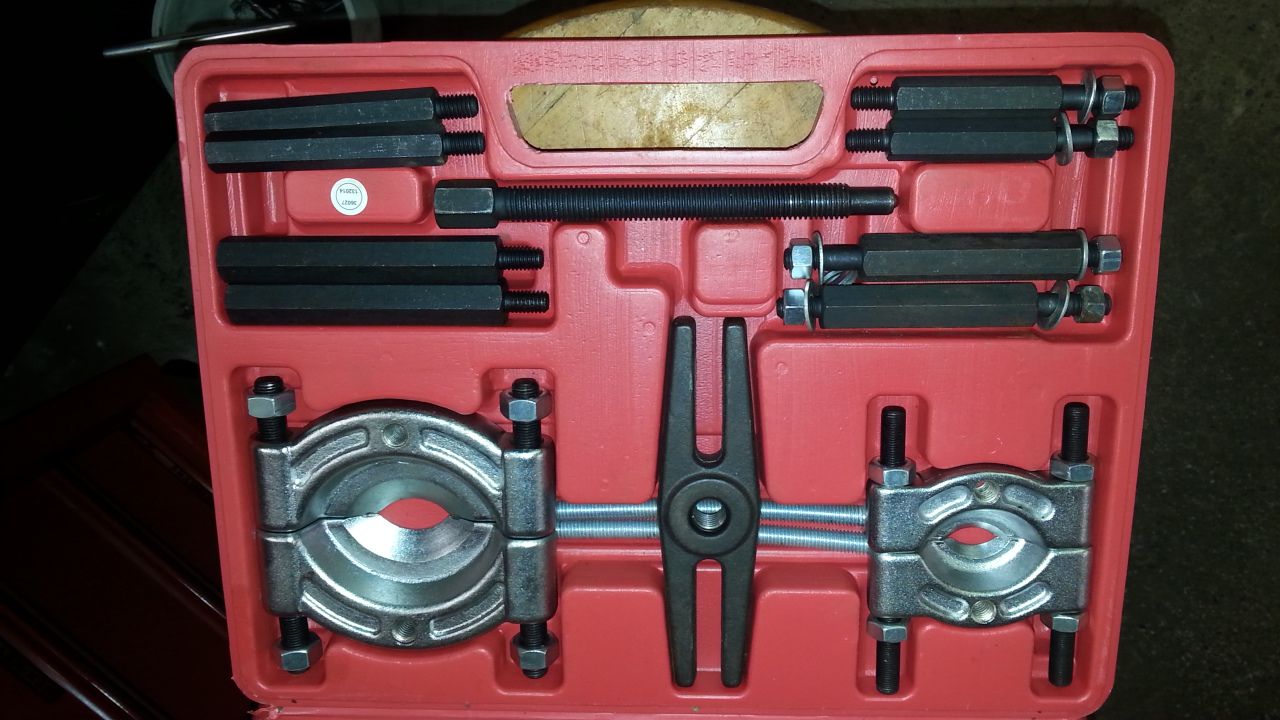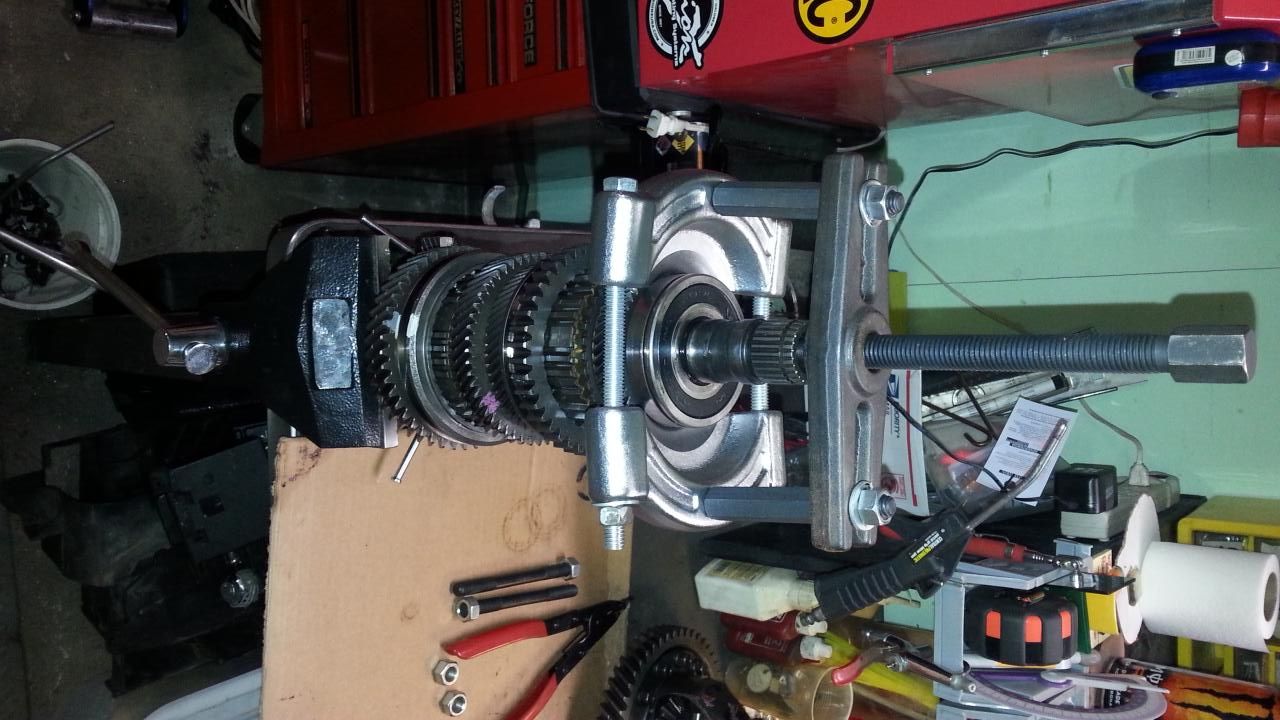 Note the nut I placed upside down into the tip of the shaft to center the puller better.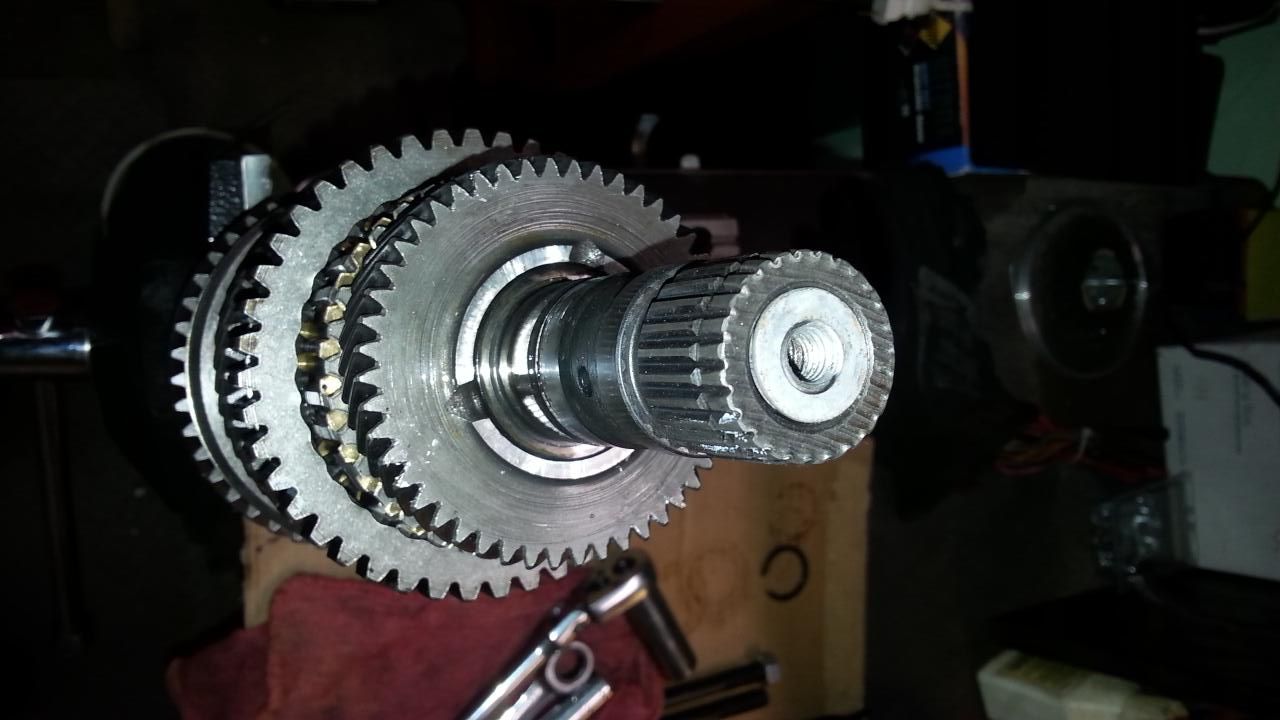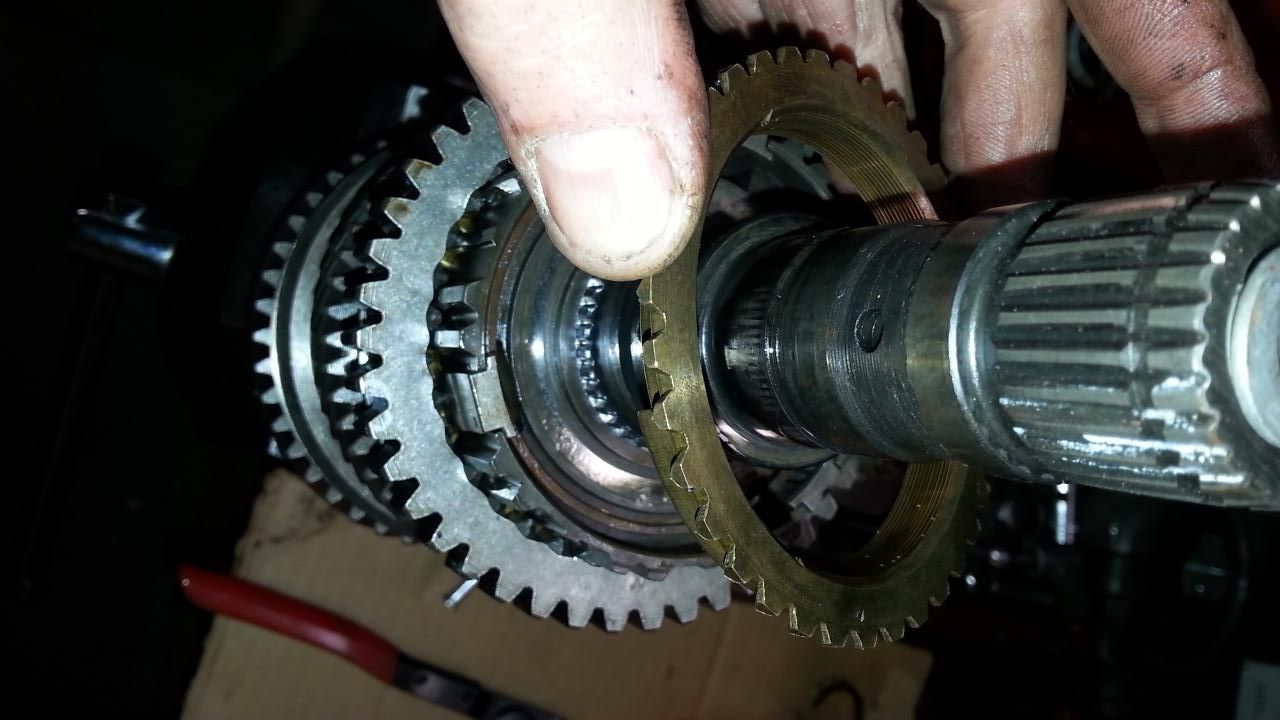 Another lock-ring.
I kept them stored in the order they came off the shaft.
This way they went right back where they came from.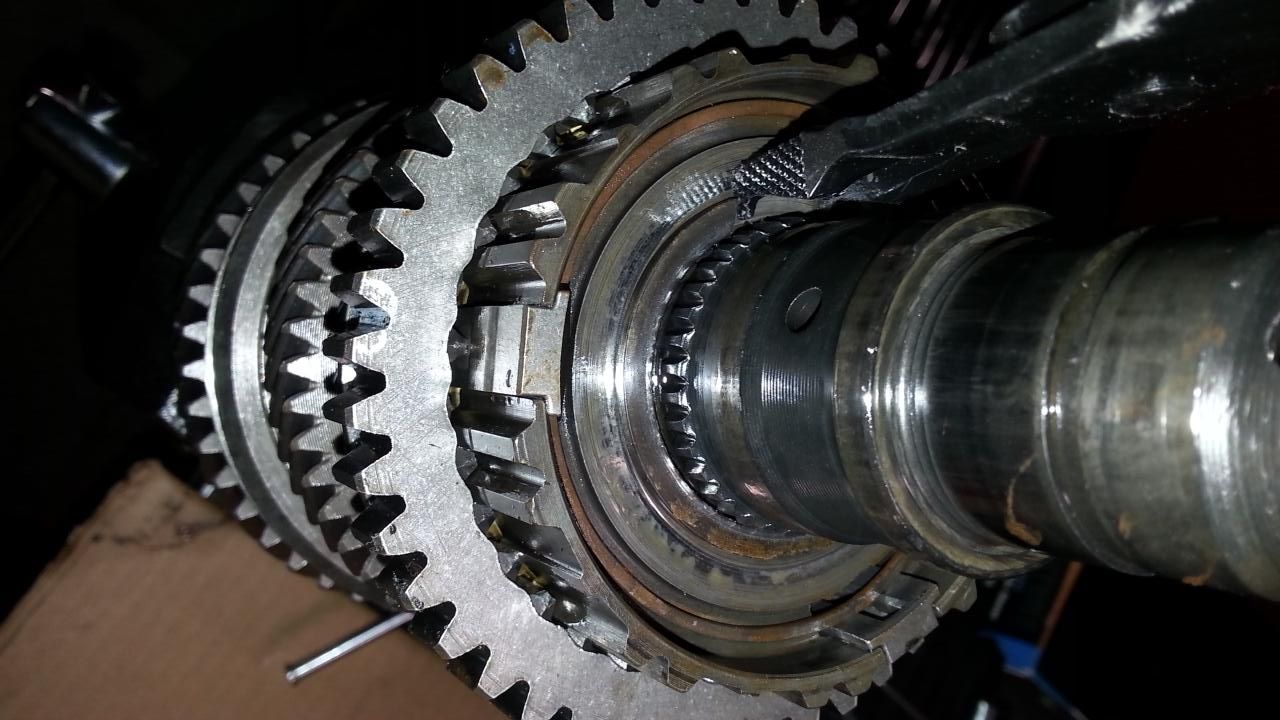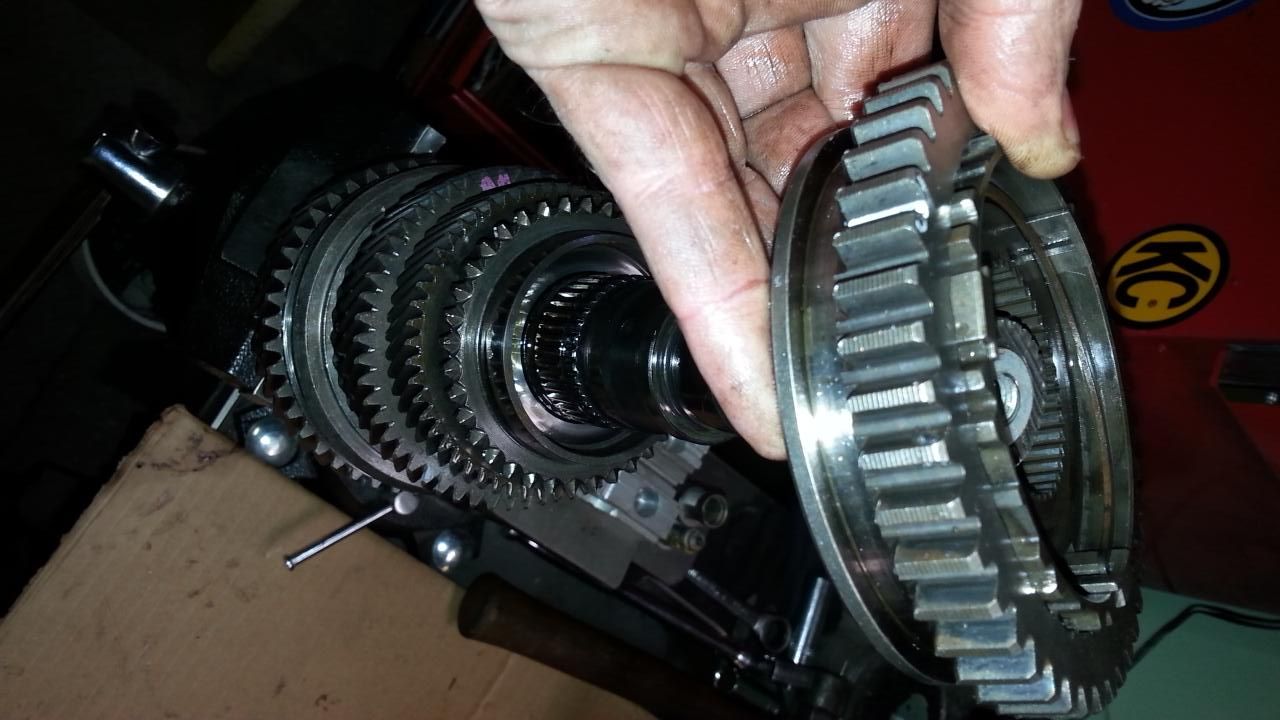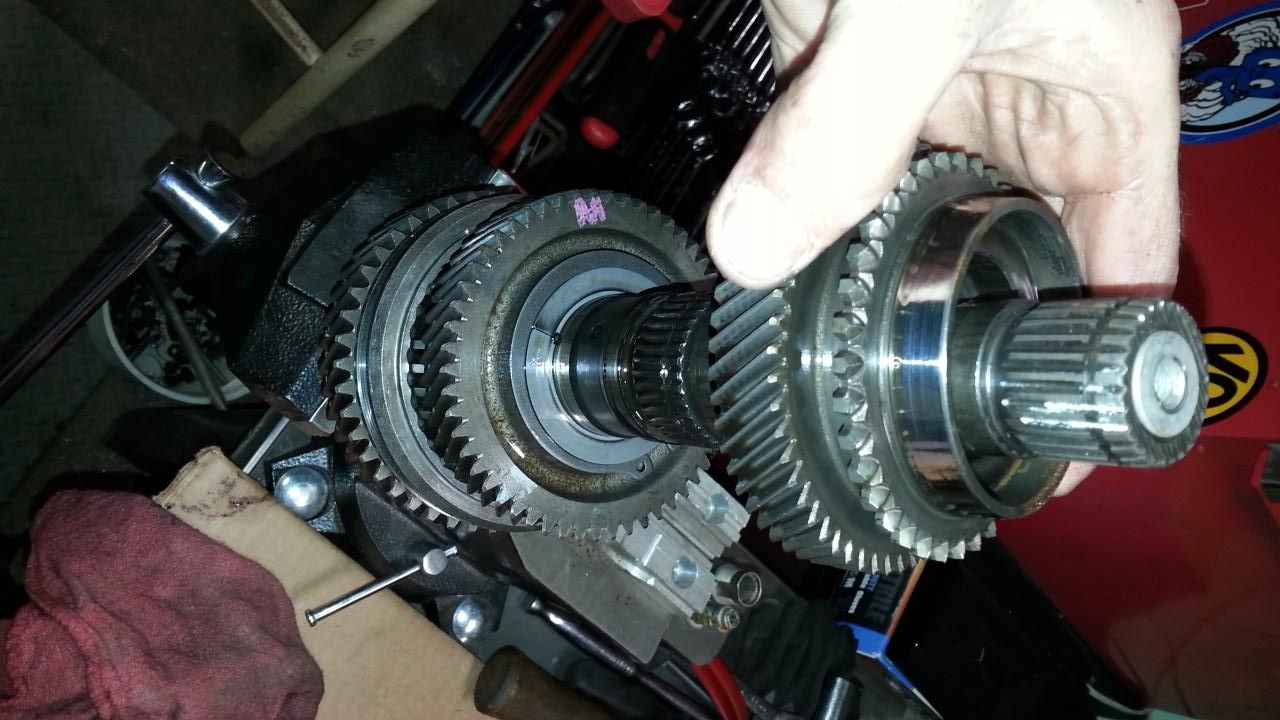 This is where SNAP-RING pliers come in handy.
Once the split washer is separated,
don't lose the alignment pin that goes into the shaft.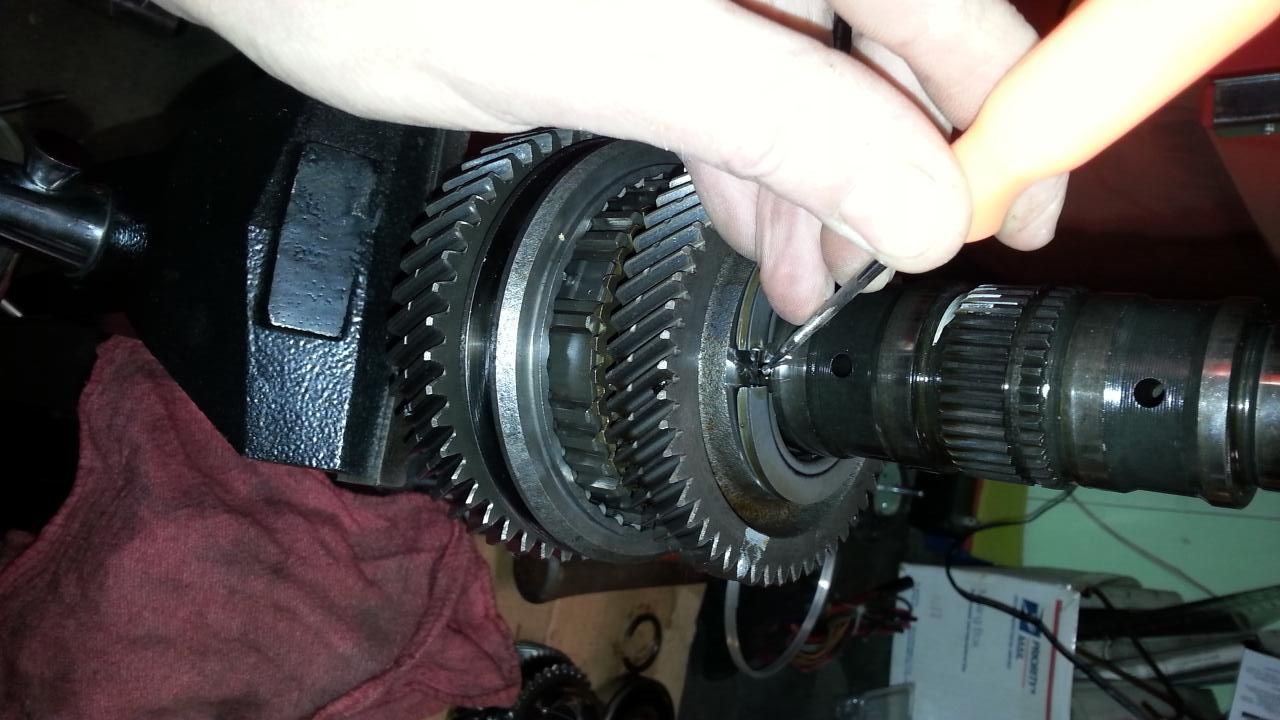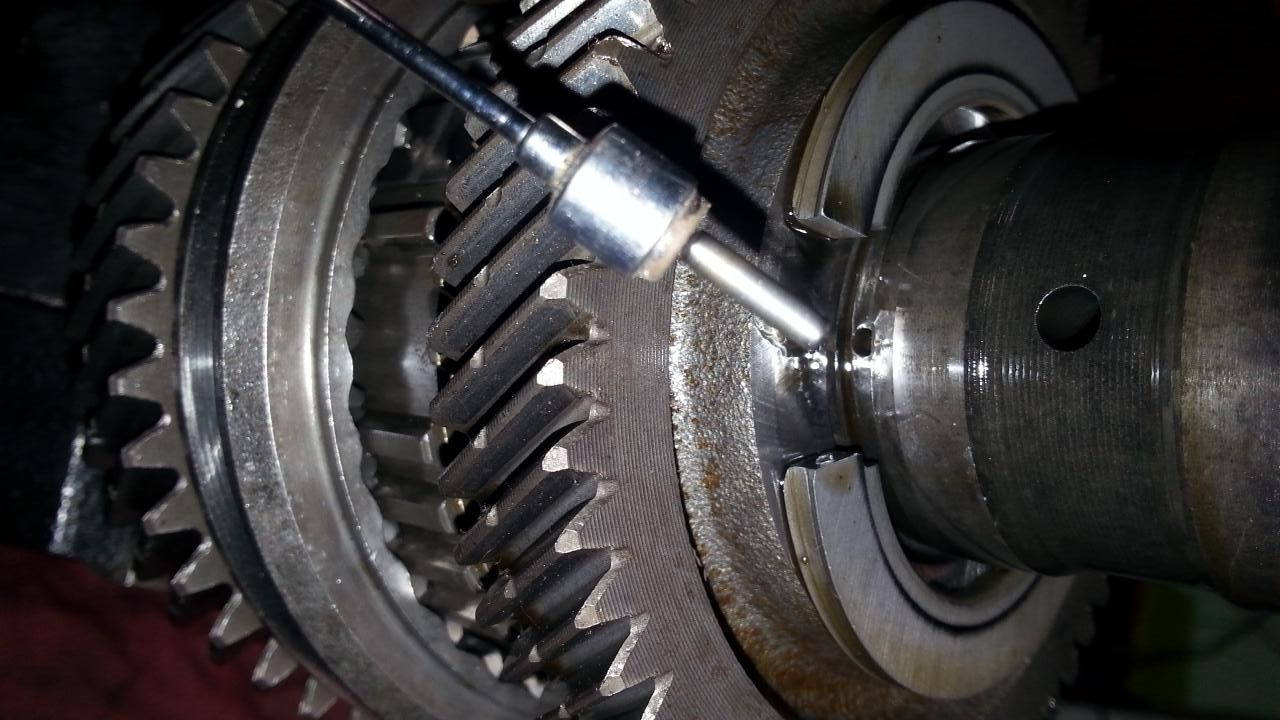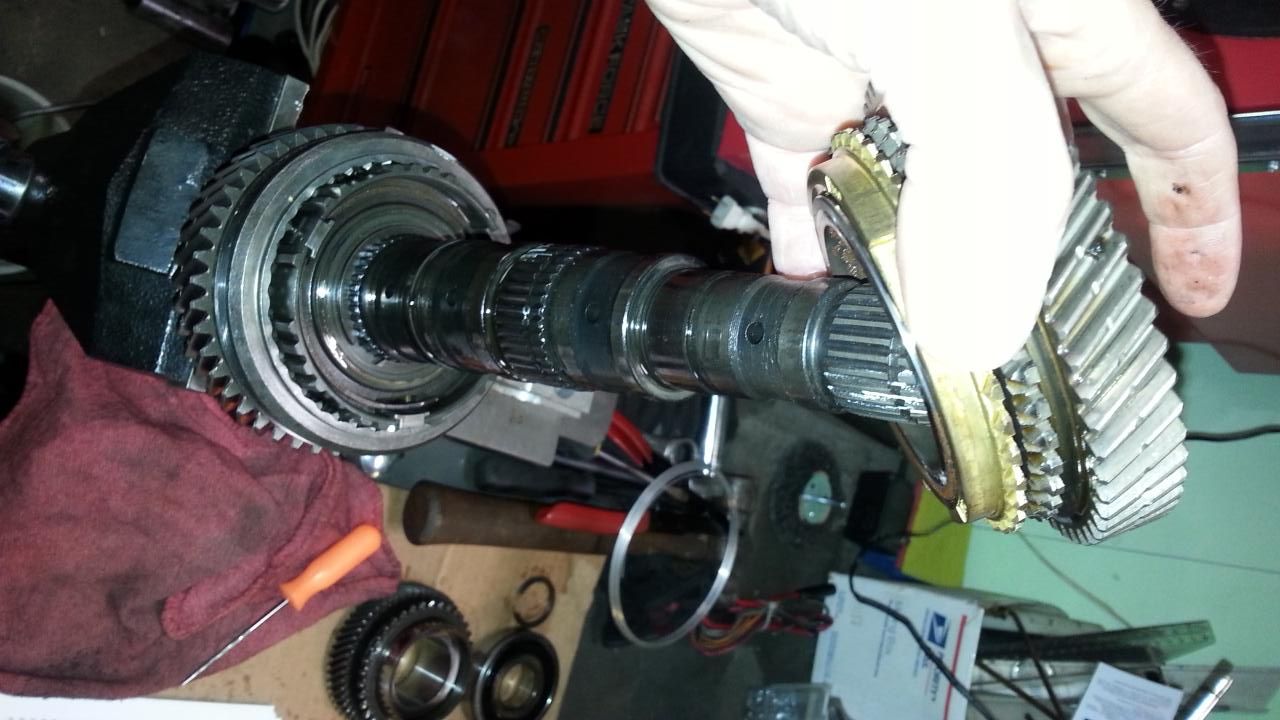 Another Lock-ring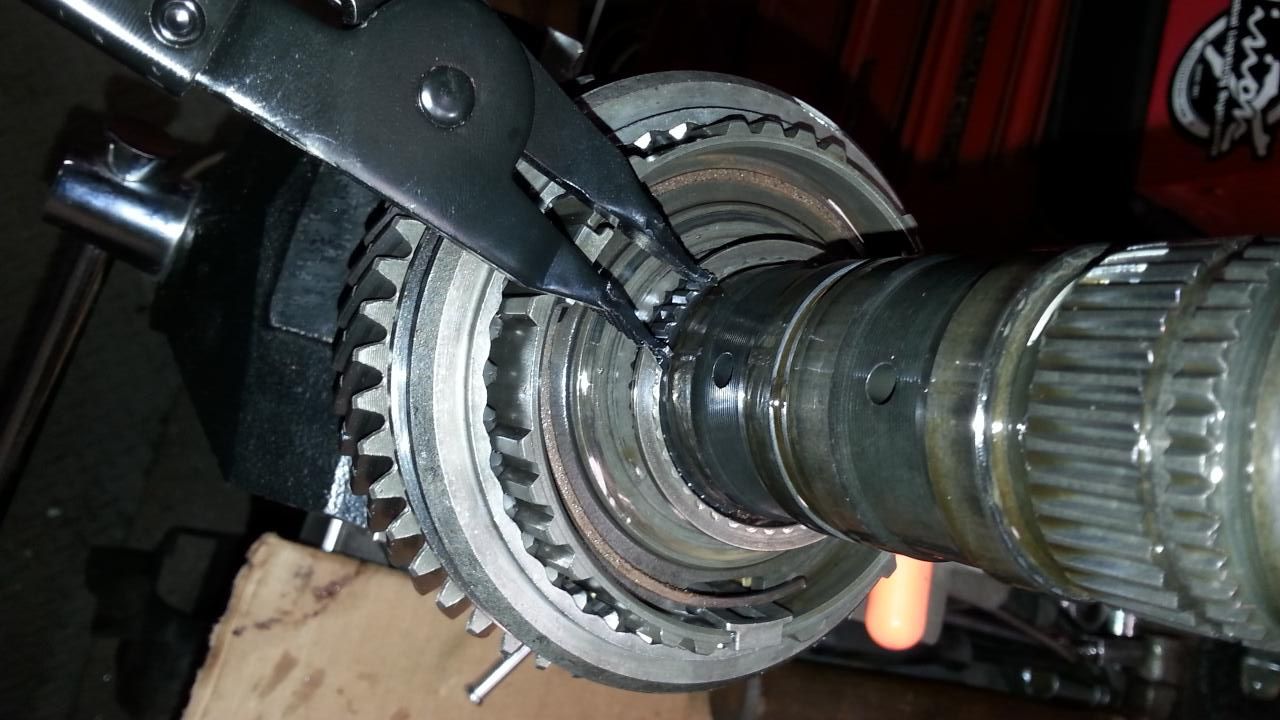 And be careful with the syncronizer tab retainer rings in the syncros.
They'll go flying if you're not careful
(ask me how I know this. lol)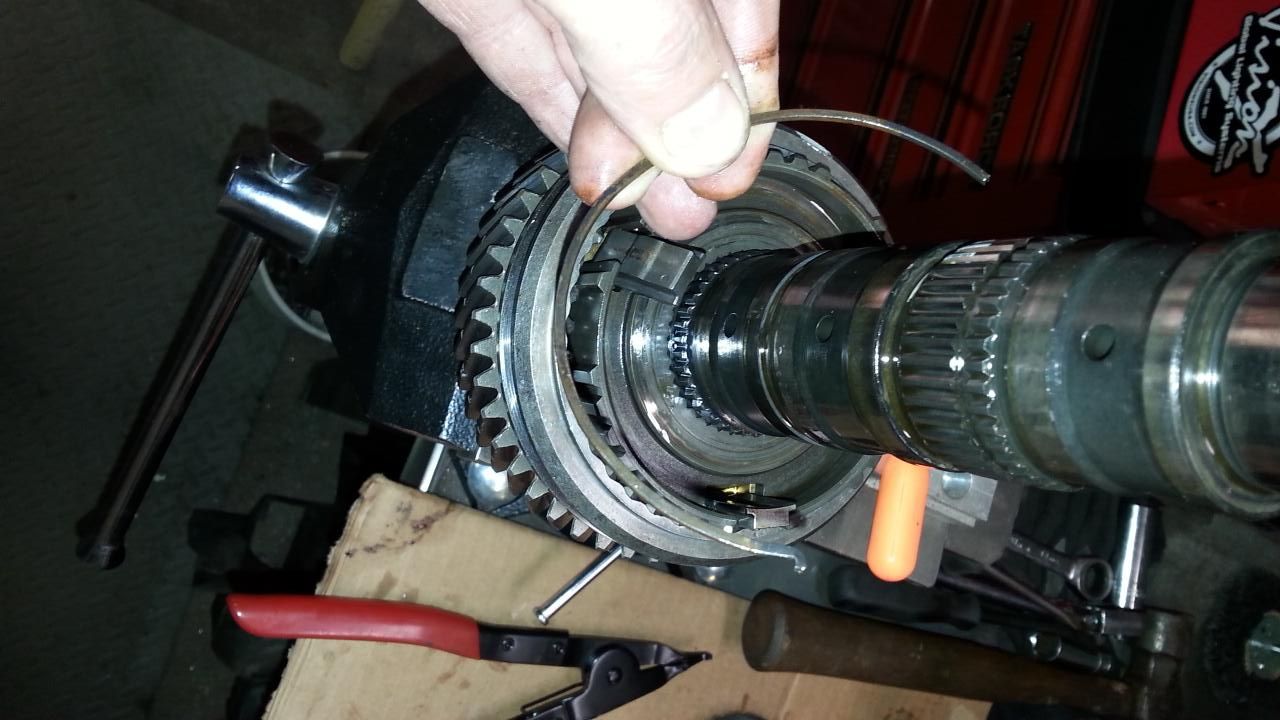 Really, it's easier to remove the entire syncro assembly,
but you CAN do it this way.
They're going to come completely apart eventually anyway,
so either way they come off of the shaft will be fine.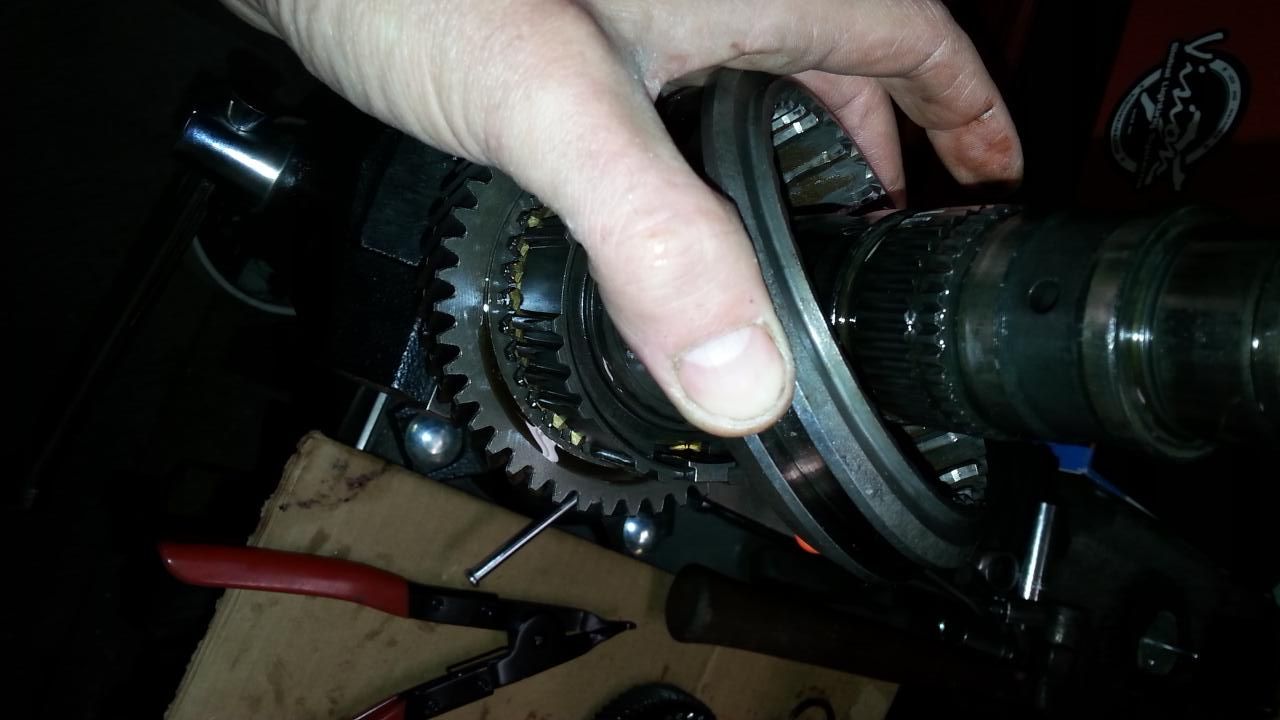 Keep the washer with the gear.
And the last alignment pin on the shaft.
Keep it in a safe place for reassembly.
I laid everything on a piece of cardboard.
This worked out well for me.
The bare shafts of the a520 and the a555.
They are both early transaxles.
You can clearly see the more course gears of the a555 shaft here.
Next; REASSEMBLY!!!
Stay tuned folks!!!