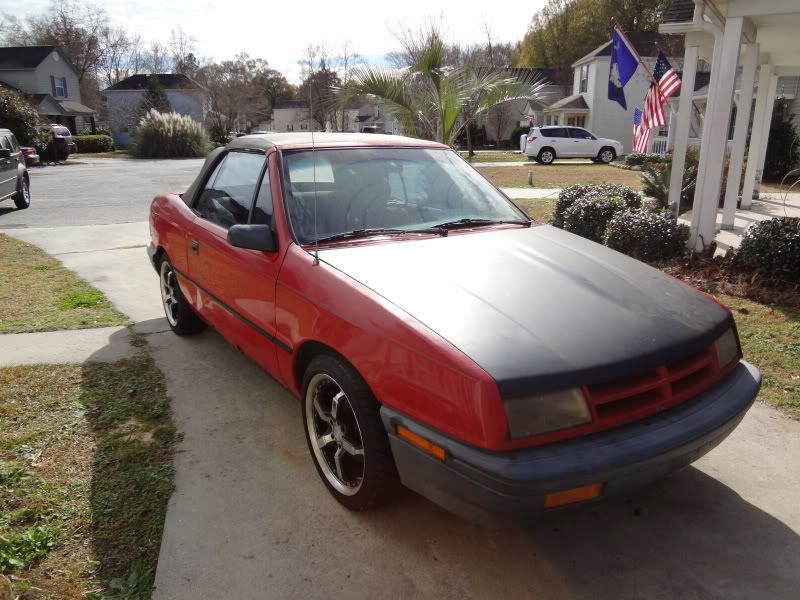 3
Category
: Domestic
Status
: Salvage
I have a 1991 Dodge Shadow Convertible for sale, in USA - South Carolina.
Mileage
: 105000 miles
Engine Size
: 2.2
Asking price is $1250 obo
I bought someone else's project off Craigslist and I want a 4 door and DD and not a project. I'm into it about $1400 right now so I'm open to any reasonable offer. I also would trade plus cash (up to $2500) for a DD 4 door in nice shape.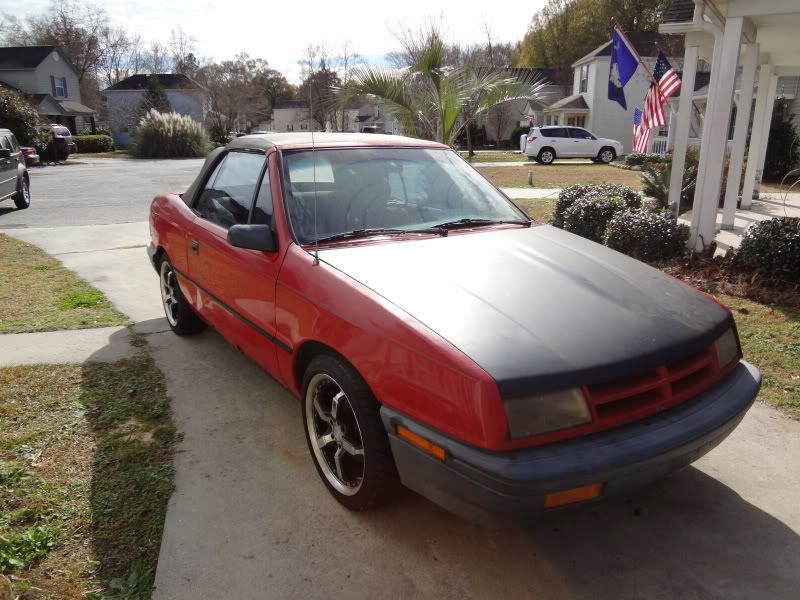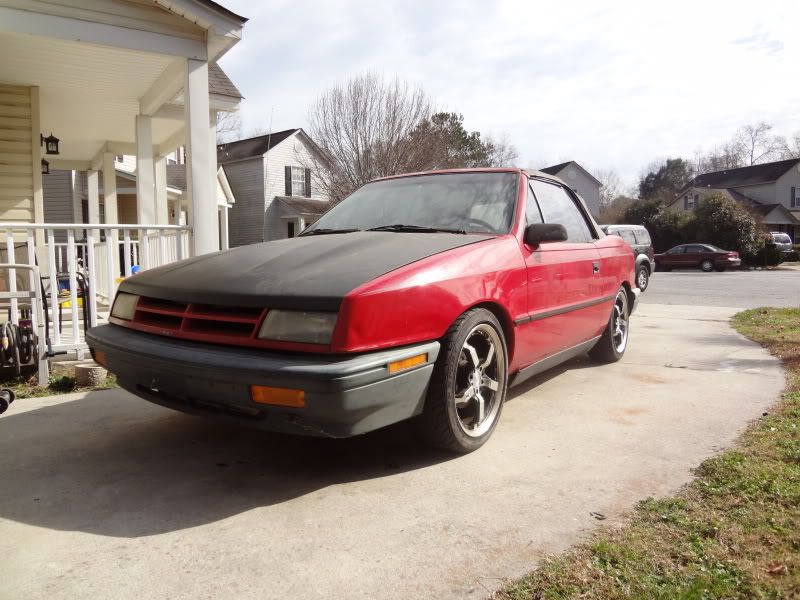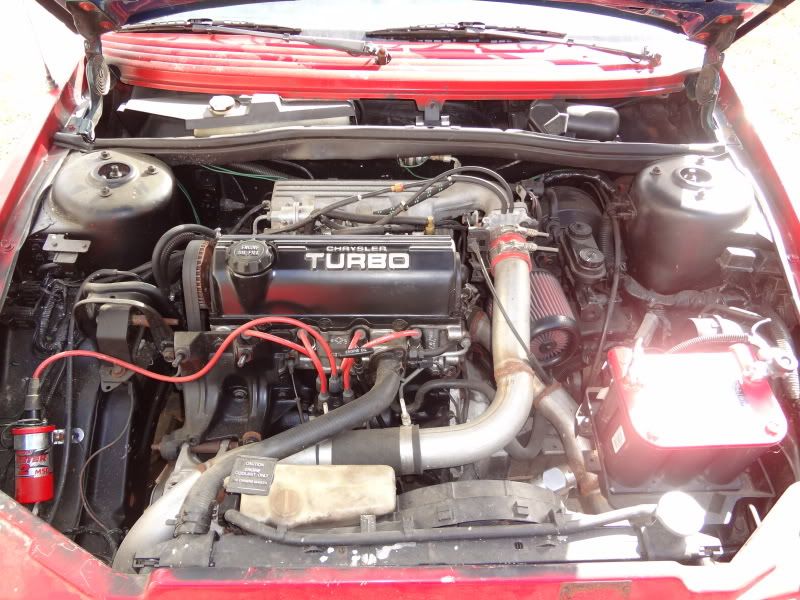 So, while CL shopping I ran across a 1991 Shadow Turbo Convertible with 105k miles and a fuel leak. It was listed for $875, after some emailing it seemed like they just wanted it out of their garage and they accepted my offer of $500. I had it towed home for $25 more than what my insurance would cover. When the tow driver dropped it off it didn't want to go into neutral (fixed the shift bushings yesterday). I fixed the fuel leak with a new filter and $8 worth of fuel injection hose and hose clamps. So I've got it running now and have some questions for the experts due to the scant details I got.
The story from the guy I bought it from is that they bought it in 2008 for $3k from a guy who was building it for a drag car after he wrecked it and bought the totalled car from the ins company (does have a salvage title). Supposedly, it's got a 2.2L Turbo with a complete rebuild (he named upgraded parts but I don't have receipts or anything to show for it), has a Garrett turbo, MSD ignition, full exhaust, FMIC, short throw shifter, and Optima Red Top battery. The AC was removed along with the power steering. It has a full set of pillar gauges with Boost, Fuel Pressure, AF mixture, and RPM.
Here's my ongoing thread about the car, I'm trying to be as full disclosure as possible, I believe it has a lot of potential but it's just not right for me right now, busy military with a toddler and another on the way.
http://www.turbododge.com/forums/f1/f53/f97/383686-first-turbododge-good-deal-what-do.html
Thanks for looking. Any questions email or post and I'll respond within a couple hours typically.