Category
: Domestic
Status
: Clean Title
I have a 1992 Dodge Daytona IROC R/T for sale in Tempe AZ 85282
Mileage
: 18,800 miles
Asking price is $14,000.00
1992 Daytona IROC R/T
Factory Options:
Tonneau Cover
Illuminated Left Visor & Illuminated Vanity Mirrors
Rear Wiper
Overhead Console
Security Alarm System
Power Lumbar Seat/Recliner
8 Way Driver Seat
Cruise Control
Fog Lamps
ABS
Infinity Cassette with Slave CD Player
Power Mirrors
Rear Window Defroster
Power Door Locks & Windows
2-19-92 Build date
18,800 original miles
Tires are Goodyear Eagles which I think are the originals
I added some Mopar floor mats and the Mopar rear cargo net which are OEM accessories
Battery replaced 5-2018 with a new Mopar battery
Gearshift knob is NOS
Left driver door armrest is not perfect but have NOS one. Will include
with sale of car.
Still has the new car smell
the cost of the following options it has are:
ABS 899.00
CD player/Radio 1000.00
overhead console 265.00
alarm 149.00
light group 196.00
rear wiper 129.00
tonneau cover 74.00
JPV 8 way seat 8 way was 761.00
JPW Lumbar
JRS recliner
base price of the R/T was around 19,000.00
mine must have been around 22,500.00
a little pricey....not many sold for that fact alone!
base 10,469.00 to 13,060.00
ES 11,510.00 to 14,101.00
$14,000.00
480 966 6683
[email protected]
car is in Tempe AZ 85282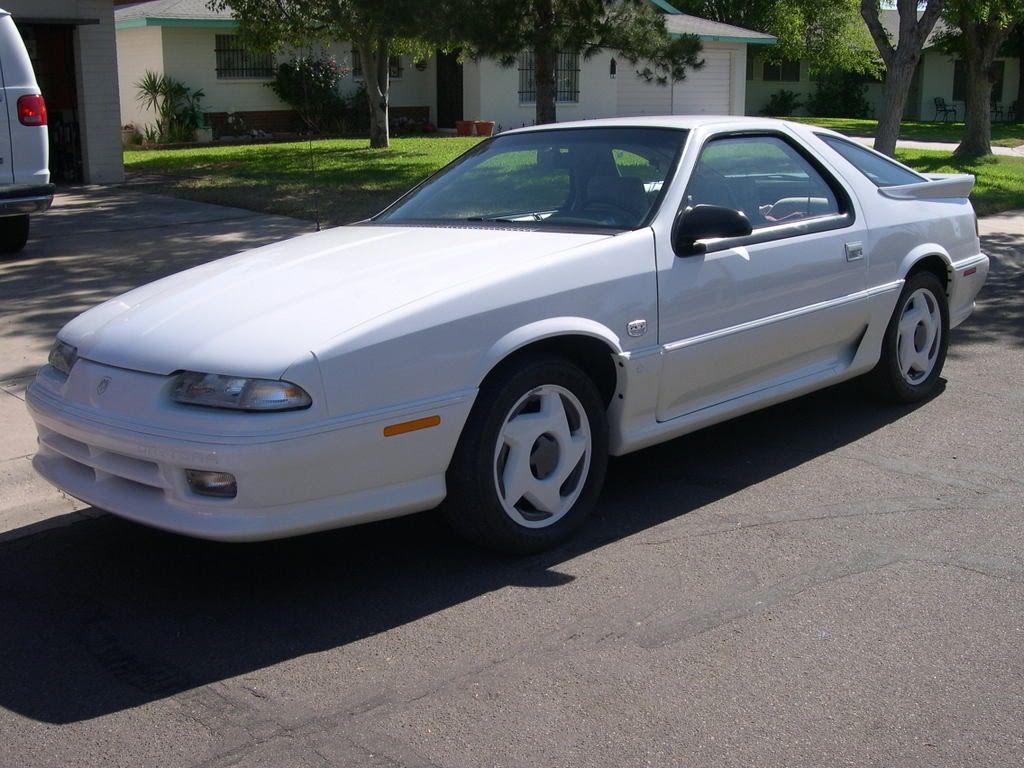 more pictures here:
https://get.google.com/albumarchive.../AF1QipMgKlN1-oAEwl11MtdsJmQ2NZcgOM9XAd1XqnLa