Discussion Starter
·
#1
·
I have decided to start posting pics of the build I started on in 2012. I haven't posted, because there wasn't much progress, until lately. I will apologize if I post too many pics, but feel that too many is better than too few.
OK, let's start at the beginning. In 2012, I decided that I wanted to start playing on road courses, and I already had a lot of spare parts from my Laser build. The natural choice was a Daytona. My original goal was to find a car that could be used as is, then upgraded. The limitation was that I needed to find a driveable car, within a few hours of where I lived, because I didn't own a pickup, or car trailer, so shipping costs would make it too expensive.
Ironically, I found 2 identical '87 Daytonas, within 3 hours of Syracuse. One was a parts car, and the other a driver. I bought them both on the same day.
This was the parts car.
This was the driver, which I drove home the following week.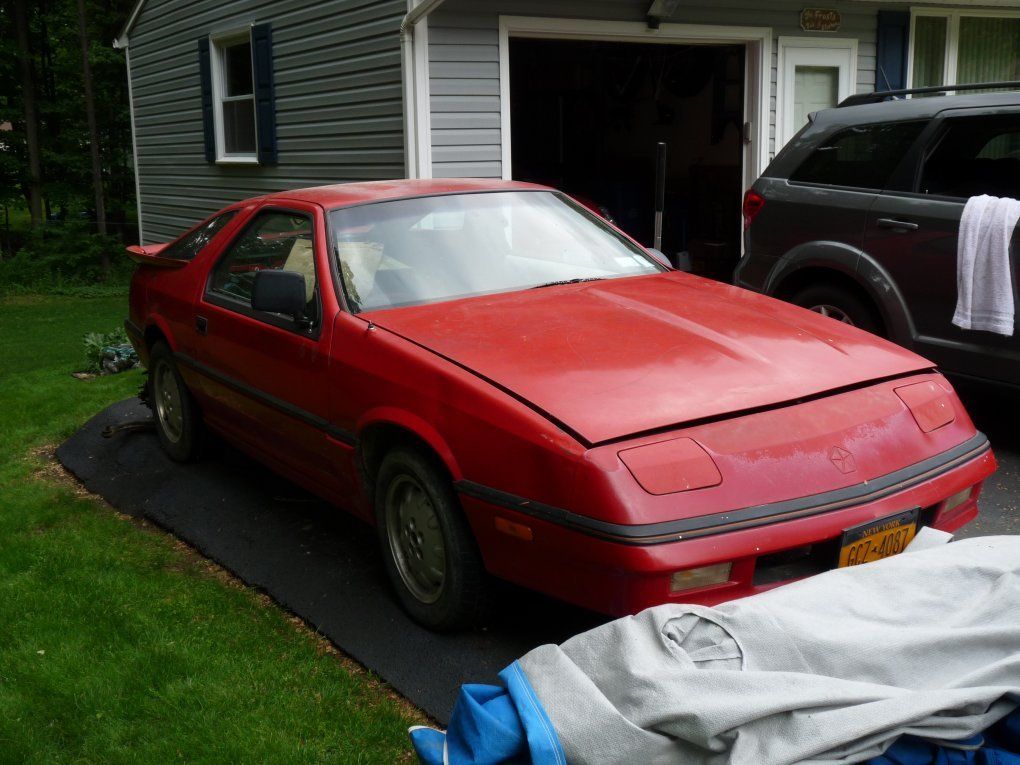 When I got the driver home, I tore the interior out and found far more rot than I expected. I tore down the parts car and took everything, except the body, in 2 trips. Luckily, my neighbor loaned me his pickup truck.
I thought that I had 2 good 2.2L turbo engines, 555 transmissions, wiring harnesses, and other goodies.