When I did my front crank seal, after many failed attempts by me to remove it, my Son removed the two arms and bolts from my OTC Pitman Arm Puller and used the body and forcing screw, which was perfect for the hole alignment and then we used bolts from the steering wheel puller and off it came.
I did not realize how much they are these days, had mine since the 80's.
There is also this thread...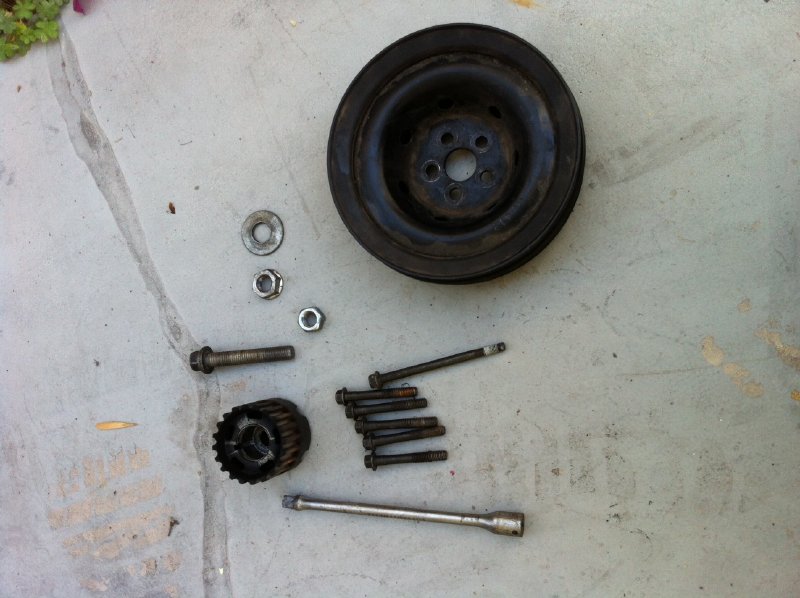 I did this on a 89 + common block with the 5 bolt pattern. I'm sure you can apply this to every turbo dodge engine. Here are the stuff you need. 5 intake bolts, or any M8x1.5 bolts that is same length, or slightly longer. 1 washer, smaller enough that can fit between those 5 bolts, but big...
www.turbododge.com