12 - The Battery has been disconnected Within the Last 50 Key Starts.
14 - Map Sensor Circuit - Map Sensor voltage is low or high. - If Map Voltage = Map Vacuum but Map Vacuum is low (below 15"HG @ idle) you will need to determine why engine vacuum is low.
Do not forget that you have other components that are connected to engine vacuum that may have internal leaks such as the Brake Booster, Cruise Servo, Climate Control...
If you cannot locate the cause of the low vacuum you will need to run a Compression Test and a Cylinder Leakdown Test to be sure the issue is not internal engine related.
A compression test shows the engines ability to
Build
pressure.
A Cylinder Leakdown Test shows the engines ability to
Hold
pressure.
Both have to be done to ensure a complete and accurate diagnosis.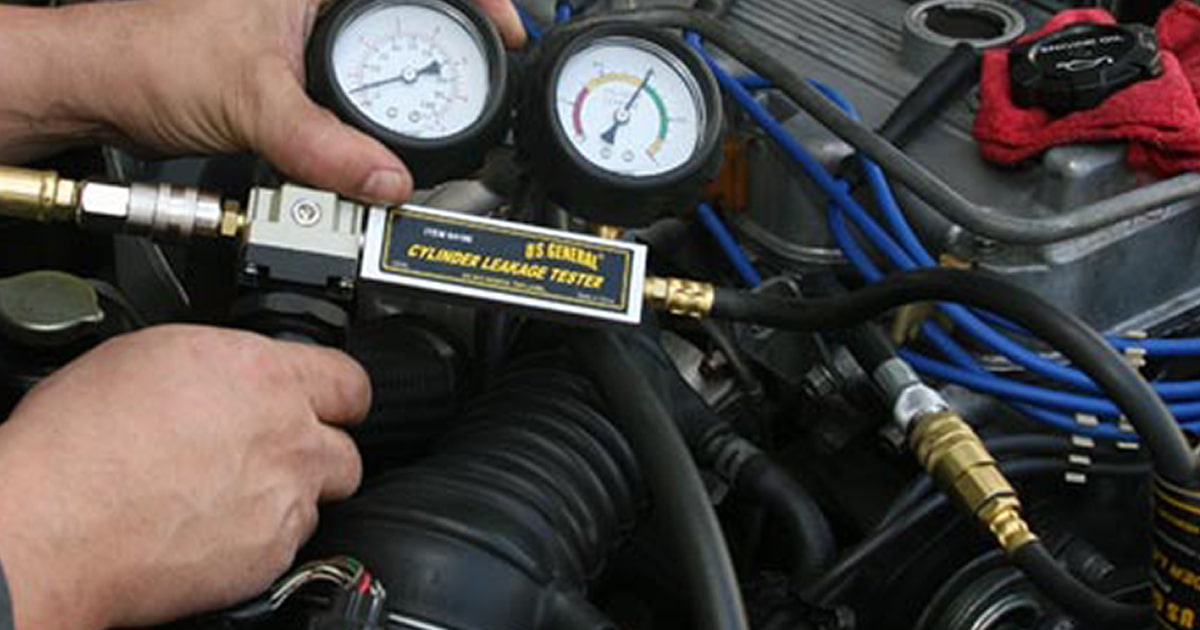 Before you tear down the engine, pinpoint where problems are by using these three steps to do an engine leakdown test.
www.mobil.com
22 - Coolant Temp Sensor Voltage High or Low - This code is set from you checking/setting ignition timing and having the CTS disconnected with the engine running.
41/47 - Alternator Field Circuit Not Switching Properly/Charging Voltage Low
54 - Fuel Sync Signal Missing/Erratic
Be sure the HEP connectors are clean/secure, the wiring for the HEP is not bent/damaged and that the Shutter Wheel in the distributor is not loose and there is no excessive lateral play in the distributor shaft.