Discussion Starter
·
#1
·
Hi guys!
I'm 23 years old and live in a small town near Vienna, Austria's capital. I registered because of a friend of mine who bought himself a Daytona 2.5 Turbo and since no-one around here has any clue about the car I decided to join your board to get more (basic) information about the car
First of all some pics, these were shot directly after my pal bought it.. notice how it looks between those other boring normal cars(last pic)
sorry for the quality, I had to use my mobile phone's cam and the car was really dirty.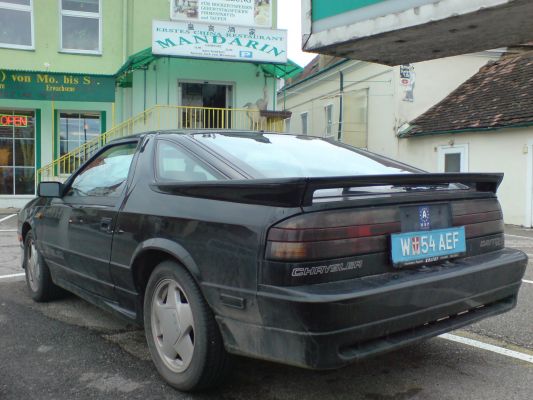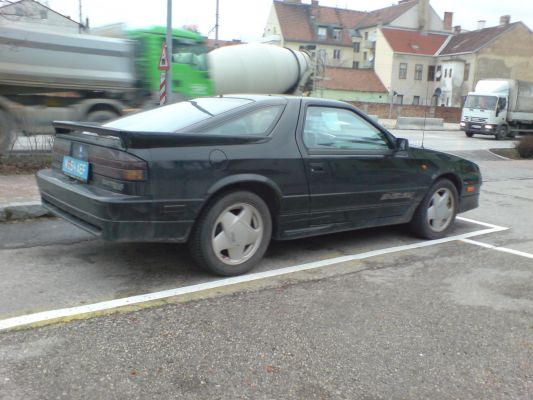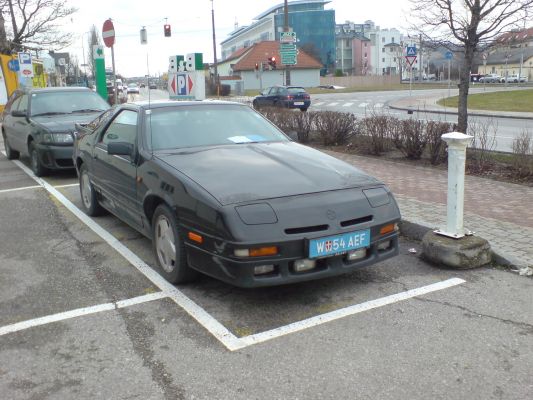 1600x1200 pic
http://pics.shadyracing.net/albums/userpics/DSC00033%7E0.JPG <- please copy/paste, I can't post it clickable because my postcount is <5
to the specs:
built in ????
first reg. in 1994
2 pre-owner
about 94.000km/58.000miles
2.5 Turbo, papers say it has 155 horsepower
it's labeled as a
Chrysler
Daytona Shelby
Import through the local chrysler dealer and first registration was in 1994, but the car must be a bit older, right? From what i read on the net it should have been built in 1990 oder 1991 due to the newer interiour. Do you have any tips how to identify when it was built and which engine(2.5 Turbo 1 oder Turbo 2??) it has? Is the chassis number helpful or should I post a pic of the engine bay?
What differences come with the shelby badge? Different suspension/brakes or something?
And some brief questions about tuning
My buddy wanted to know how far he could go with stock turbo, intercooler etc. How much boost can the ecu/turbo/injectors handle? Should we change the ecu in order to get proper fuel maps? Is the exhaust rather restrictive? We thought of installing a 3" cat-back(catalytic converter hast to stay), but looks like the stock exhaust is about 2,5" or something like that which sounds quite good. Oh and it says 95 ROZ(=RON) in the manual, is this a unique trait to european models only?
phew, I guess that's it, I hope you can help us out and please bear with my english, I'm not really used to speak about technical terms either(my first language is german).