Discussion Starter
•
#1
•
I have for sale the first FWD 2.2L Mopar I got. Its an 89 Omni, originally a TBI/automatic car. Now it is a rolling chassis as I had planned to do a turbo swap and other cars and bills came up. Car and parts are located in Woodstock Virginia, 22824. Can deliver for charge if needed.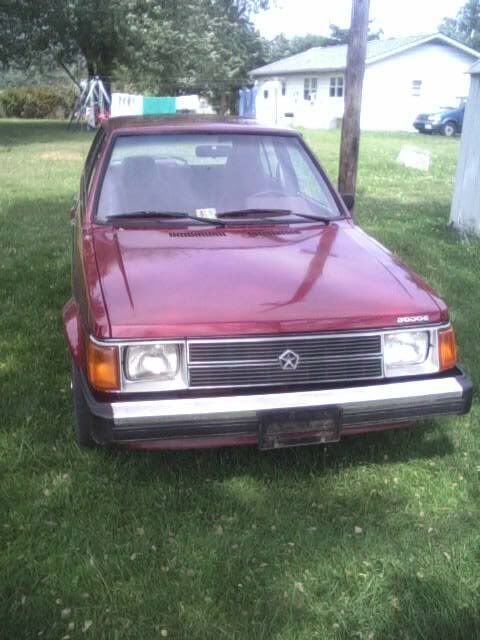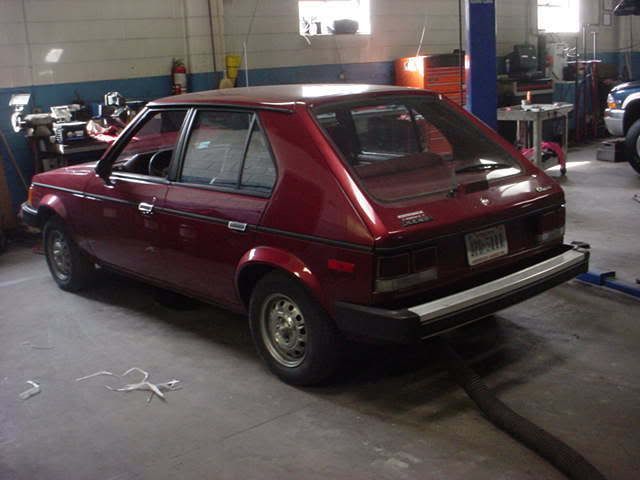 I no longer have these rims...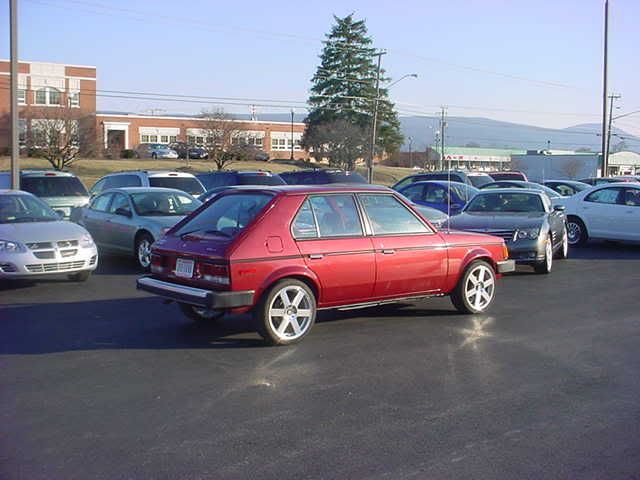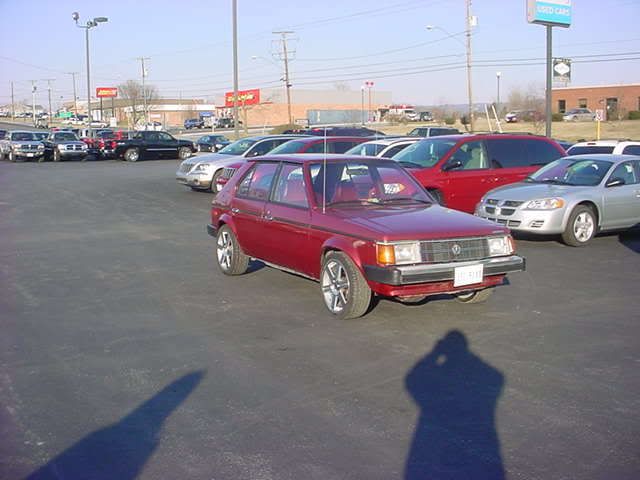 Don't have any good pics of the interior...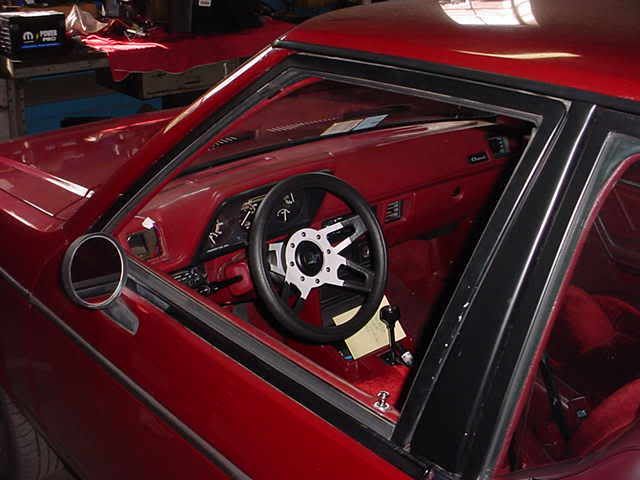 I can get more pictures if needed.
The Good - Clear VA title in hand! If I remember correctly it has 130,000 on it. The body is very strait and the paint is good. To the best of my knowledge it is completely rust free sans a spot on the hatch by the rear wiper. The car was hit and the front end has been professionally repaired and the whole car painted. It is garnet red. This was about 6 years ago, so the paint is starting to show some age and the passenger's front door might need to be touched up. The interior is the best I have ever seen if you can ignore the headliner. That will need to be redone, but other then that the inside is in superb condition, bright red in color. It also has a grant steering wheel installed.
The Bad - Its just a plain ole' Omni, nothing performance about it. The A/C has been removed (no A/C core in HVAC box) and the left vent plugged for gauge mounting. The is no radio or speakers in the car. There is an 88 short block and 3-speed in the car now, but I call it a rolling chassis because these can be removed if the buyer does not want them. No exhaust under the car.
If no one wants the whole car I will part it out. I imagine it is not worth much other then the really nice interior and body parts. Really rust free for a VA car. It would make a really nice turbo project and I can get the old junk out of your way if you like. A decent body with a good title must be worth something.:thumb: Make offers for parts in PM, if no one wants the whole thing I will get back to people in a week about parts. I have some money in the thing I need to get out, but I am willing to make deals.
WHOLE CAR - $400 OBO - w/ or w/o 88 drivetrain
Other parts for sale - offers entertained
- 14in lace wheels with good tires (one needs plug) - $50
- 88' Swirl head, recently cleaned and checked by local carquest, no cam - $100 (head work cost me $80)
- "GLH Turbo" bodykit and mounting strips, cracks on corners of front lip, easily fixed - $200
- Dual 12in Infinity Kappa subs in JL audio power-wedge box - $150