Discussion Starter
•
#1
•
Alright, I've waited long enough and I'm going to shed some more light on my project(s) :ninja:
Here's the story; a couple years ago my father-in-law bought a 1991 Dodge Grand Caravan LE from the original owner. 300K on the original 3.3L AND A-604. Also, it's an AWD :thumb: It was some old guy that had it and although the clicks were high, it was in very good condition. He had it rust checked for almost 10 years of the van's life.
So he buys it. First his wife drives it then my wife starts driving it. As luck would have it the A-604 took a shit last winter. Since we all had other vehicles we just parked it until there was a need to fix and drive it again.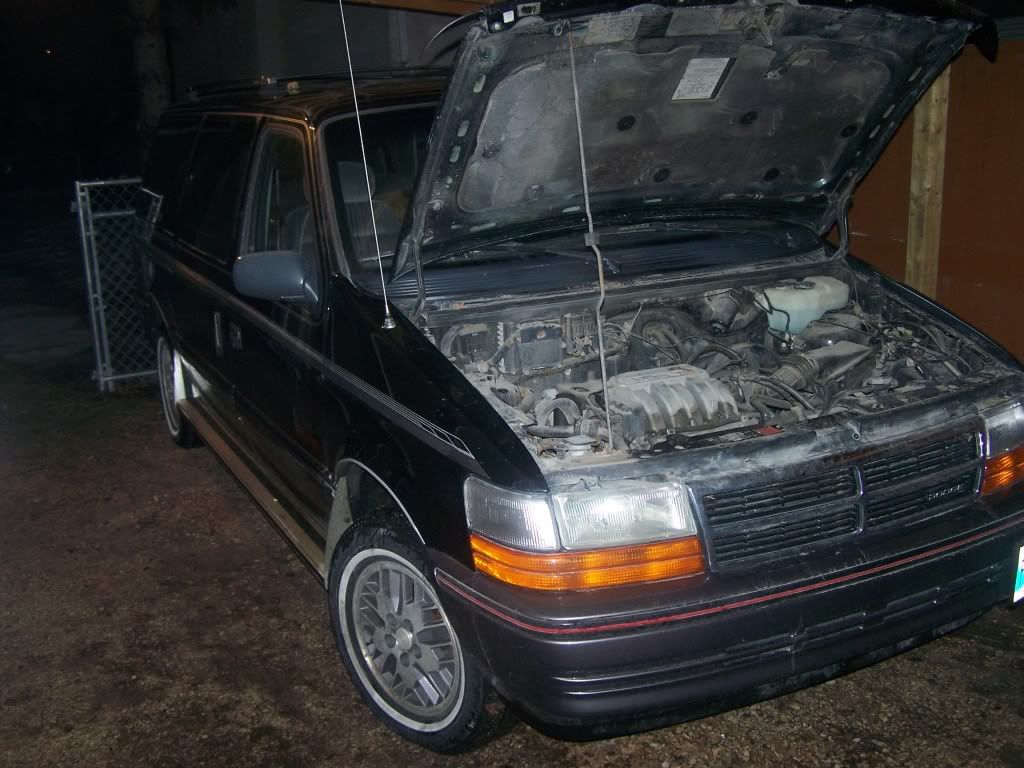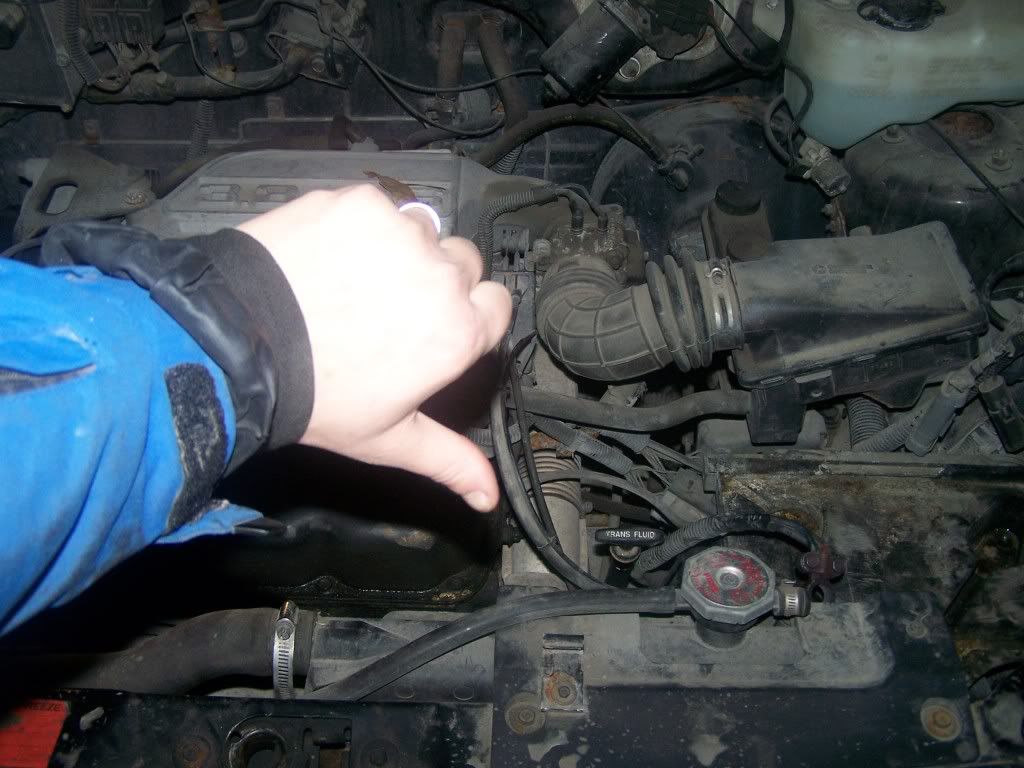 Fast forward to today. Right now my DD is a '93 Duster (3.0L 5-speed of course
). It works okay with my one son because he can hop in and out of the rear seat. However, later this year there will be another addition to the family. The duster won't cut it...plus FWD traction is horrible in Winnipeg winter's. I could just have a winter beater and keep the duster for summer, but I have another car that will take over summer duty. Then it hit me, the van with the blown transmission! Sure, I could simply rebuild the transmission and start driving it, but where's the fun in that? I don't mind the 3.3L, but I want something I can mod. Okay, 3.0L it is...and since I'd be swapping in a 3.0L, a 5-speed is definitely going in at the same time.
But now what to do with the AWD? Pfft, make it work of course
Thanks to R&D from others I am much more confident that I can successfully adapt the AWD PTU to the 5-speed case. The nicest part of the whole swap is that I don't have to screw around with ANYTHING in the back. No custom driveshafts, modified gastanks, fabricated rear suspension...none of that. The van will see DD duty and will not be a race van (although I am contemplating an m90 in the future).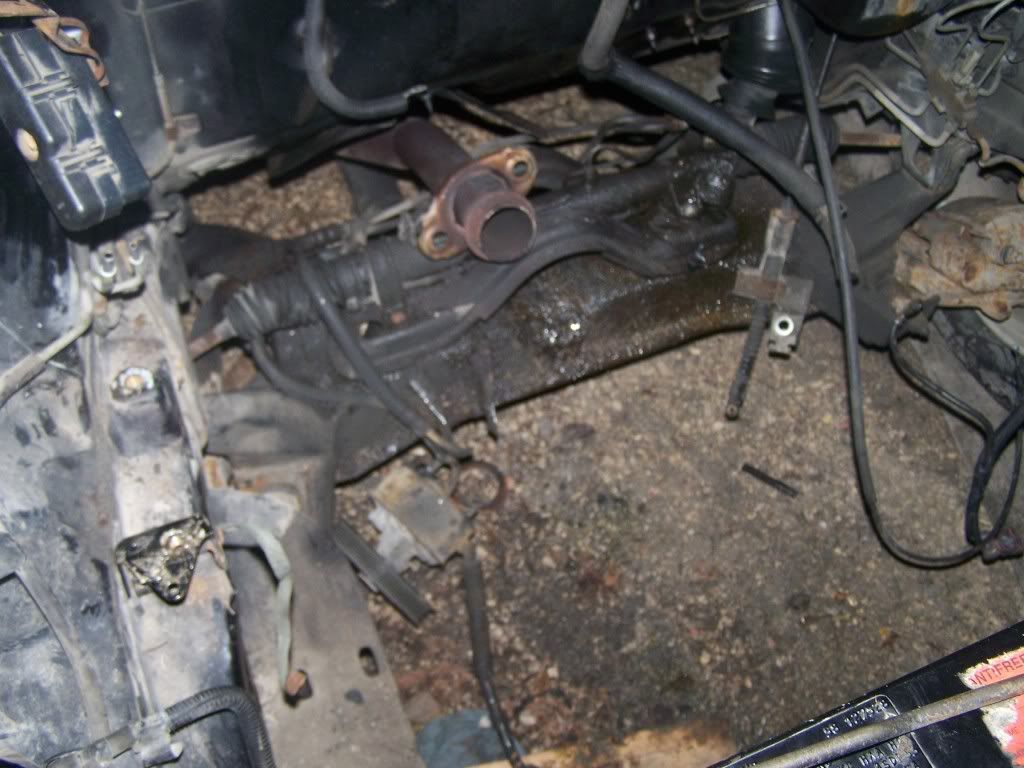 This is where I am at today. OMG do I hate pulling 3.3L's I always end up stripping half the engine apart just to get the bloody thing out. I can do a 3.0L in literally half the time. So the engine/transmission/PTU are out. Wiring is out. Clutch pedal is in (thanks again Ed). I have a 3.0L van harness ready to go in plus the rest of the 5-speed parts. Engine/transmission are coming from the donor Daytona below (psst, if anyone wants to buy 3rd gen daytona parts minus the drivetrain I'll be listing it soon).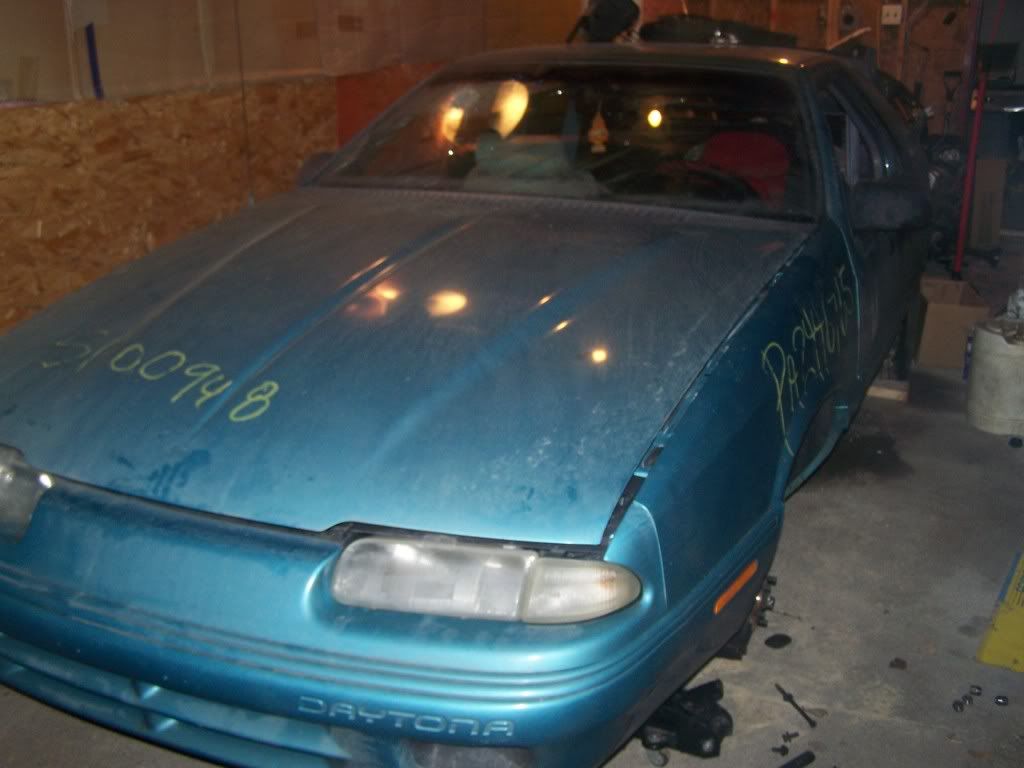 The Daytona engine will be out this week-end and depending on time/weather I may do the first fitting minus the PTU. Things like power steering lines and exhaust I'm not totally sure on. Also I want to work out any electrical gremlins or anything else related to the 5-speed swap before taking on the AWD. Then I'll pull it out again and finish everything for the PTU. Should mostly be brackets, adapter, and diff modifications.
Phew, anyways...I figure if I dedicate a thread to this it'll help keep my butt in gear. Plus I'm always looking for input and other ideas. One idea I was floating around was switching to a 6-puck clutch. I have a feeling the first time I dump the clutch at 5k it'll be toasted. I bet that van (it's pretty much loaded) weighs over 4000lbs with me in it.
Any thoughts? Am I crazy? Like/dislike?