Just have to do a few minor things like painting.add 1 more bracket, figure out how to mount the radiator to the top support and figure out where to mount the flip light motor.
I used a brand new t2 radiator I won on EBAY, an autochrome ebay intercooler, siliconeintakes.com for the hoses and t-bolt clamps (I got better lock nuts though-the ones included were very easy to remove once they were tightened), racing-solutions for the 3" mandrel kit and an Audi BOV. All the vendors i used were great!
I have about 8-10 hours into this so far. I am learning how to fabricate and MIG weld so it takes a bit of time. One tool that made it TONS easier was a borrowed hand bandsaw- WOW can't even imagine trying this without it.
Now for the slide show.
Here are some pics where the 3 pipes meet, you can see how tight the fit is: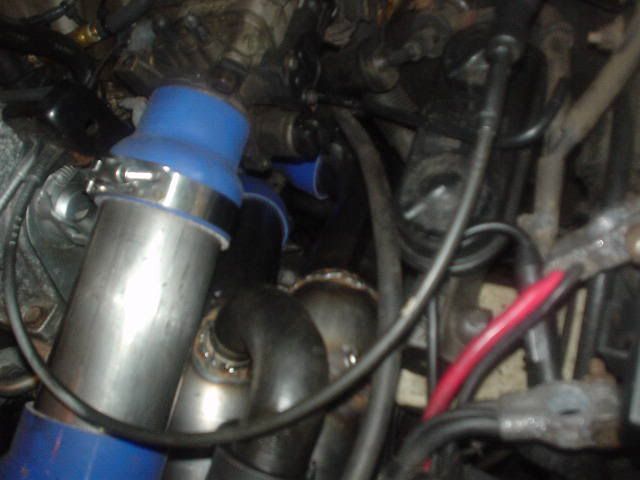 Here is another view under the hood, this is where the pipes leave the bay, I plan on fitting a long and skinny K&N in there, any suggestions or part numbers? :
This is a view without the pipes in the way: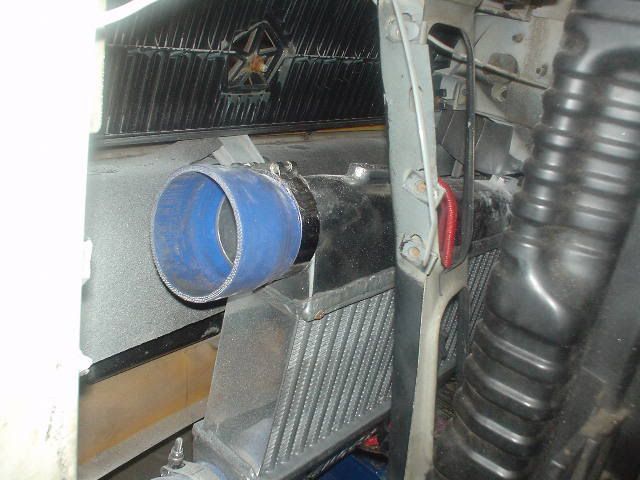 This is behind the bumper from bellow, I used button head bolts just in case someone really likes my IC and has visegrips... I also needed the extra clearance under the pass side headlight bucket:
A view from the grill:
Here are all the pipes, I just have to pressure test the whole thing and hope for no leaks, and paint them. I built up welded beads at the tips of the pipes so they won't burst off under pressure. I have high temp silver- aluminum paint so that may be the color I go with.
Some things I would do differently if I had to do it again:
Think a little harder and longer before cutting sh!t up!
Go with 2.5' pipes, it will fit easier. Go with a narrower but taller IC, same side in/out like this one though.
The budget was a concern, so the decisions I made were to minimize cost, like instead of using expensive silicone elbows & clamps,I used mandrel bends and welded them. In the end I think it fits better with less parts to worry about busting loose. I will post more pics when I am done. Thanks for visiting!