Discussion Starter
·
#1
·
So I've done a lot of work on this car, my first real big project and I feel like posting photos and what-not up here to maybe get some C&C, maybe new ideas as well.
The first bunch of photos are from when I first got the car. Was bought from Moparnutz with no engine or trans installed, interior apart and all the pieces given to me. Converted it from auto to a 5-speed with the A-523 trans, replaced the 2.5L T1 that had blown originally after a cam cap popped off on the highway and it blew a hole through the block... still made it all the way home though
.
I also threw a few more goodies on there, like a T03 with a larger compressor wheel, and intercooled it so it's almost a full T2 setup. Need ECU still.
While I was driving the car, before I went into school for automotive collision repair the motor had more issues [was a random wrecker 2.5] and it needed to be replaced, the block anyways, so I took it out while at school... I didn't plan on it but I got bored one afternoon and took advantage of the air tools! One of the rockers also popped off, oddly enough.
Enjoy the ass load of photos and feel free to give any C&C!
There's a lot more pictures on Facebook, so I tried to only pic ones to show the progress well.
I'd also like to note, I've never done any custom work to any car before... as in drilling, welding or cutting.
The day I got it
The old motor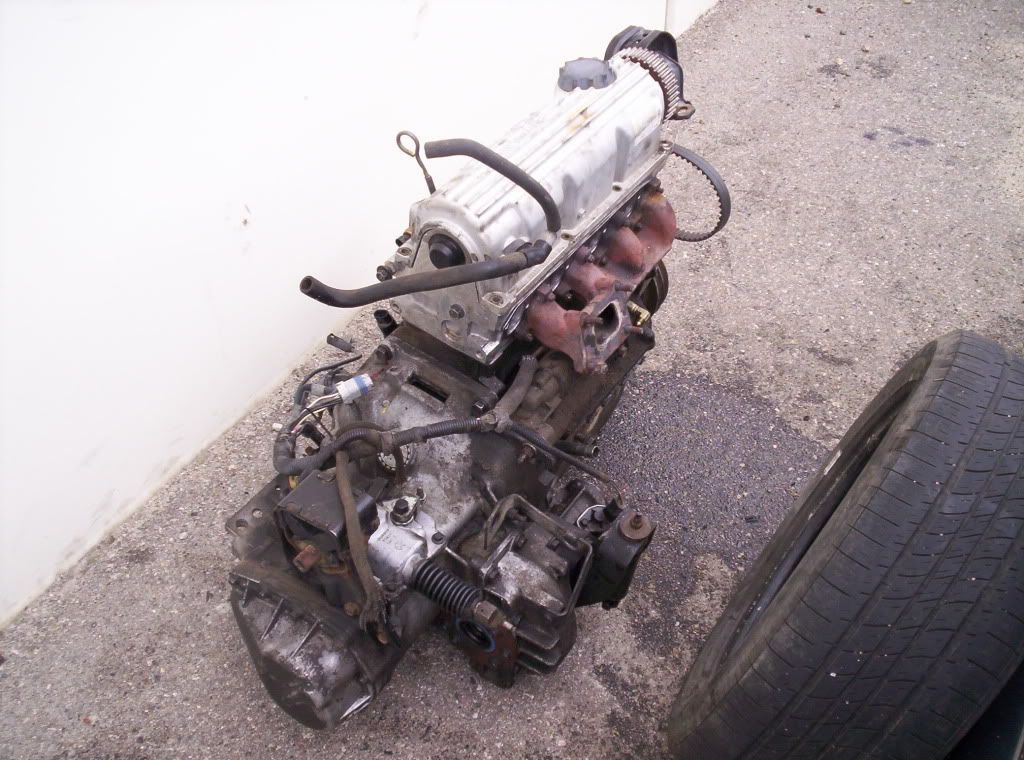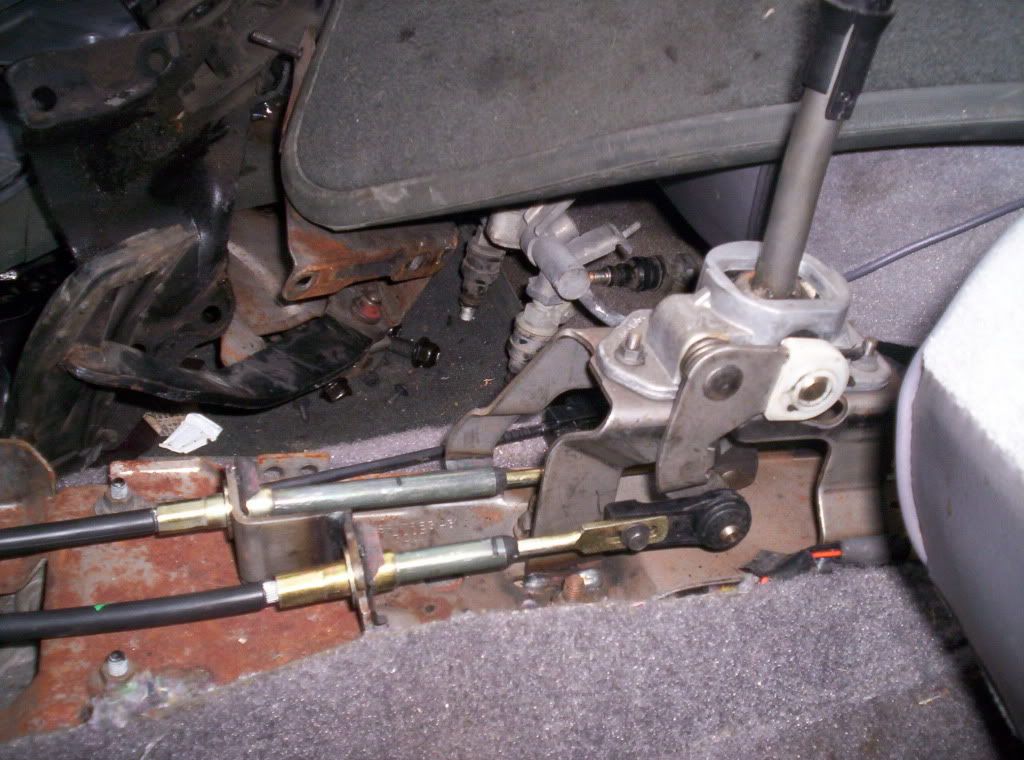 Clutch cable installed
Clutch peddle
Engine ready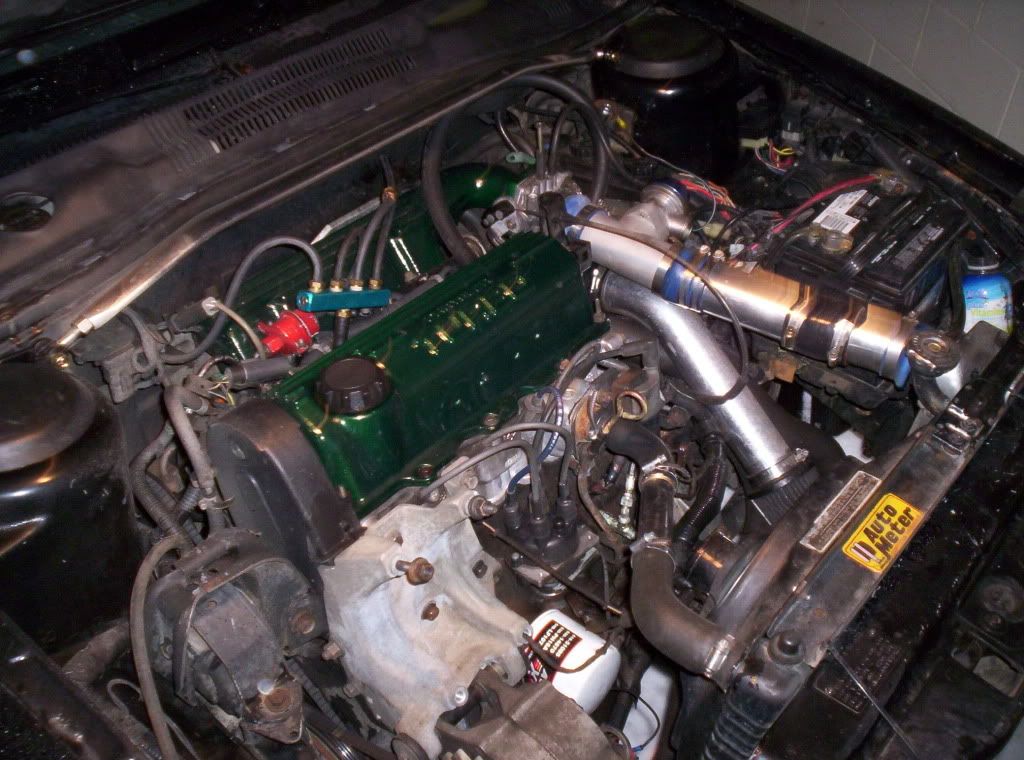 Time to drive...
Shadow ES spoiler installed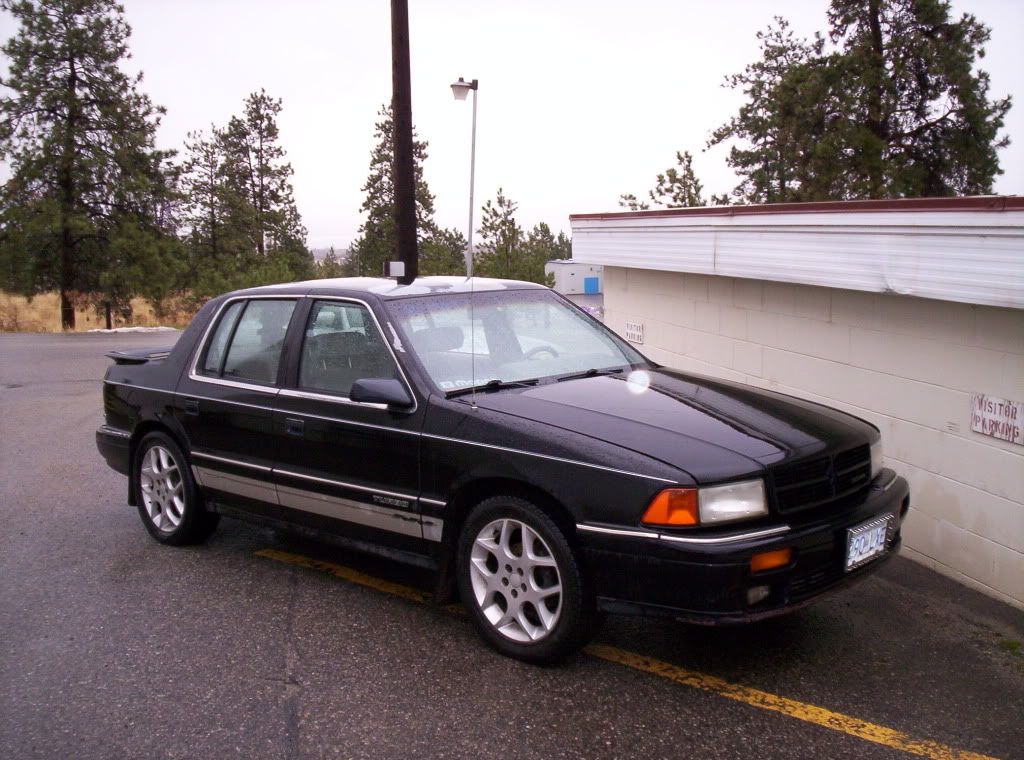 That's it for photos before school and before the motor started acting poorly.
Rest are from when school started up until current date. It's ready for primer, we're waiting to take it in class still.
Thought I'd throw this up here. Before we brought the cars in we practised MIG welding and welding/brazing/cutting with the oxy/acedelyne torch. We got bored with the oxy quick and Moparnutz drew me out a stencil to cut!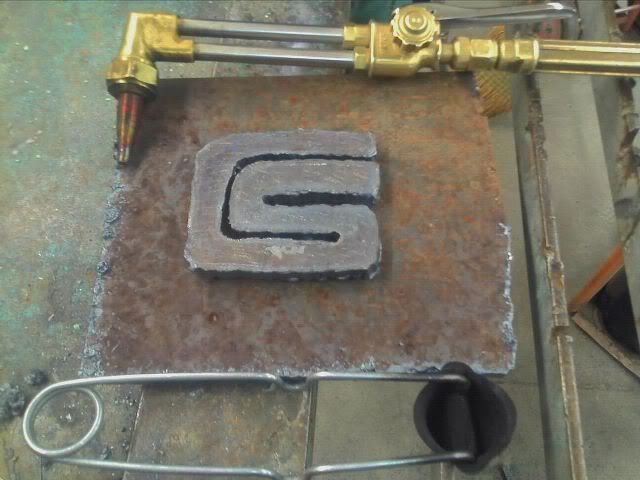 Now the car is in the shop
Shows how the spoiler was installed if anyone's curious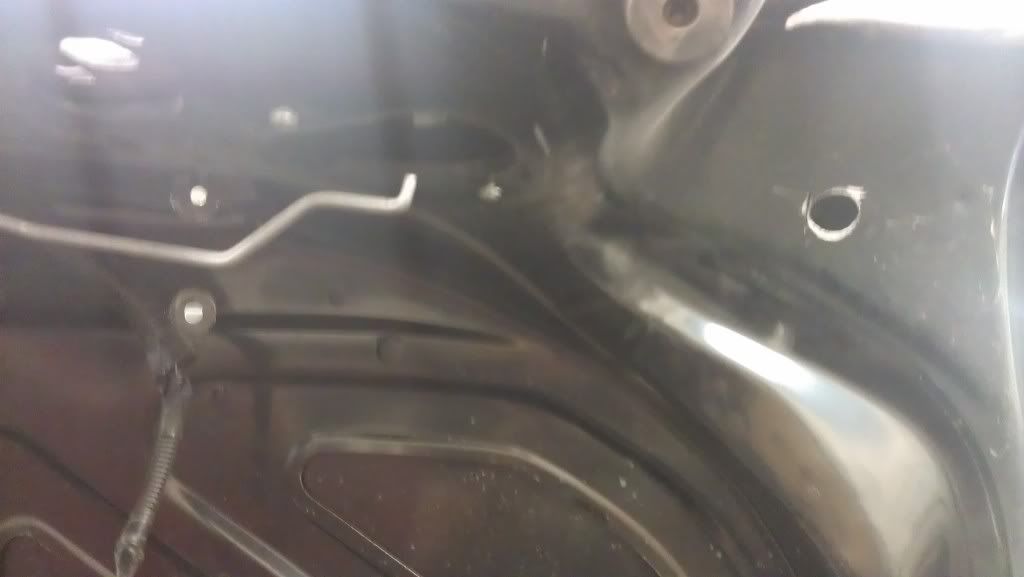 Random paint ideas
This primer was on before I even took the car in class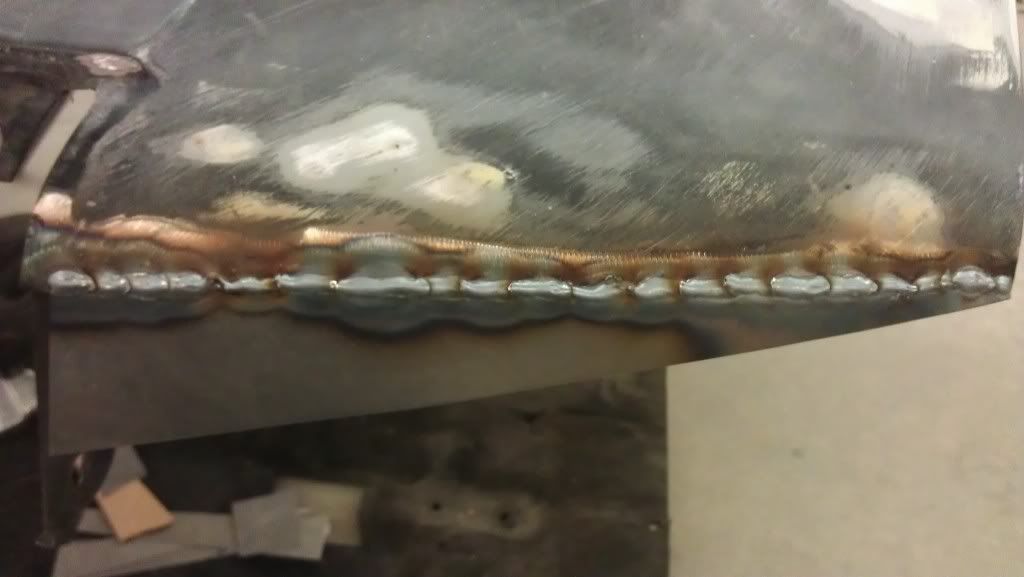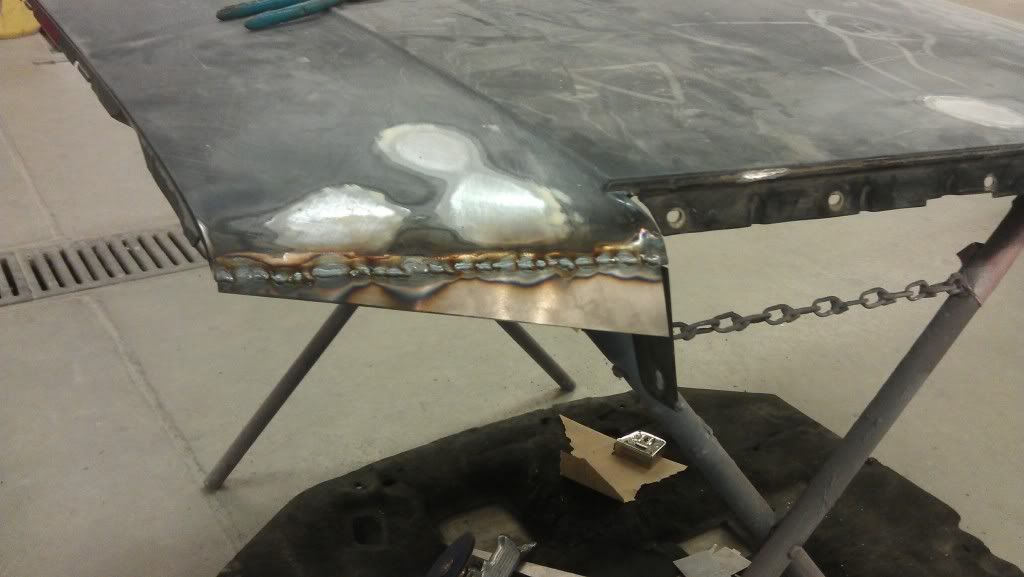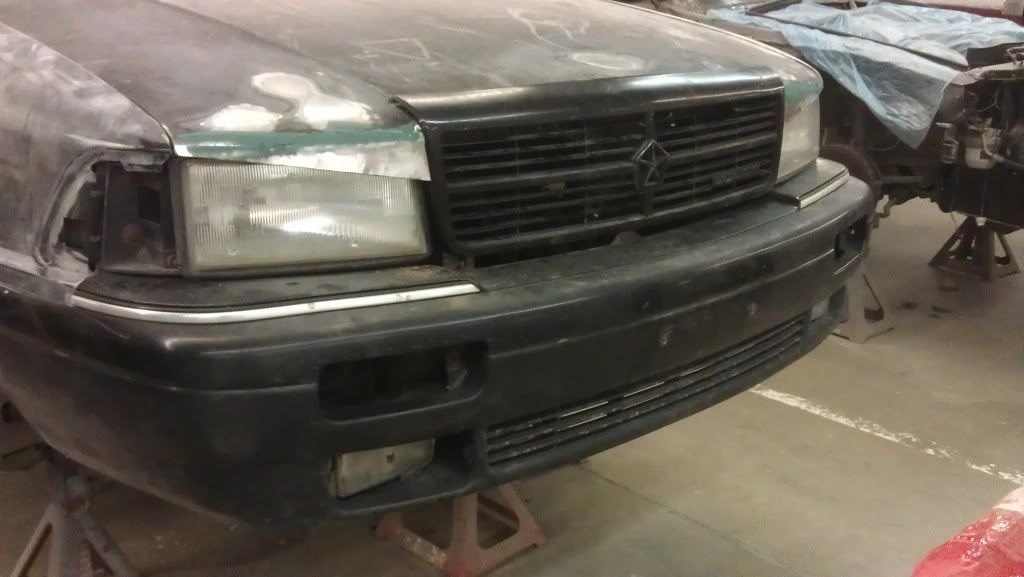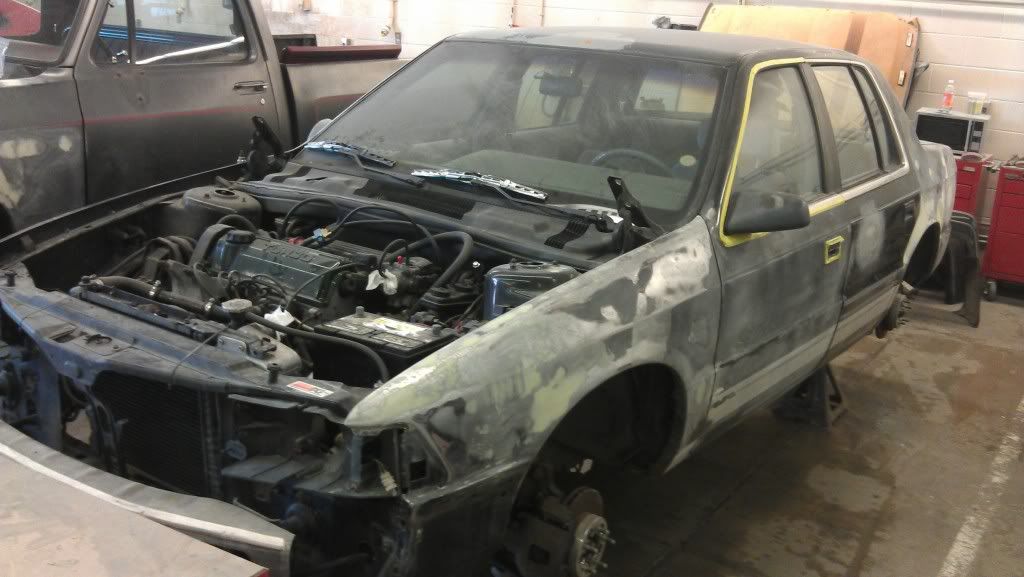 Fallen rocker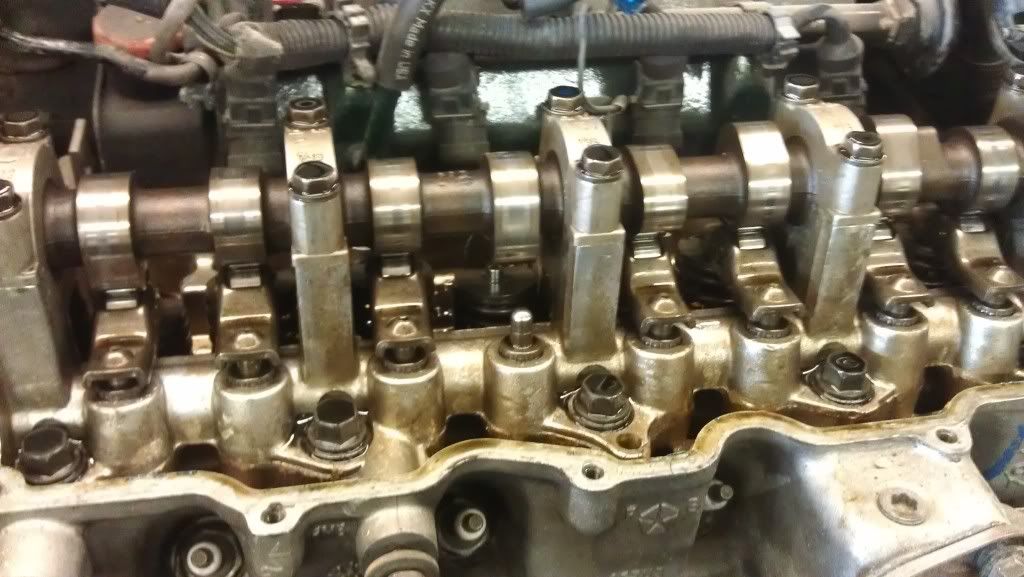 Engine is out again
Had to remake almost every bracket for the bumpers and ground effects.
Classic rusted through floor @ ebrake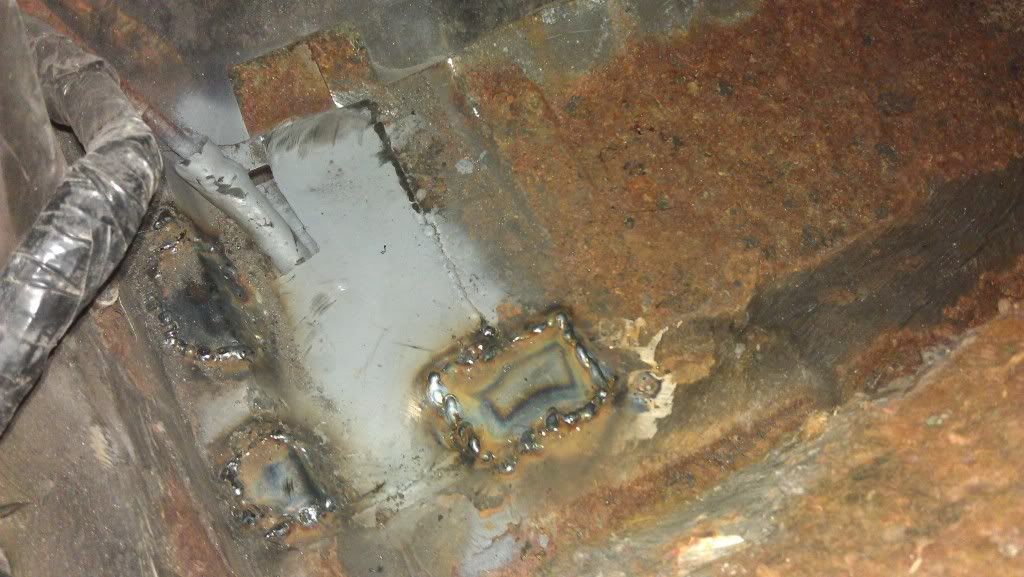 Took Moparnutz's grill from his M3 and took a photo for kicks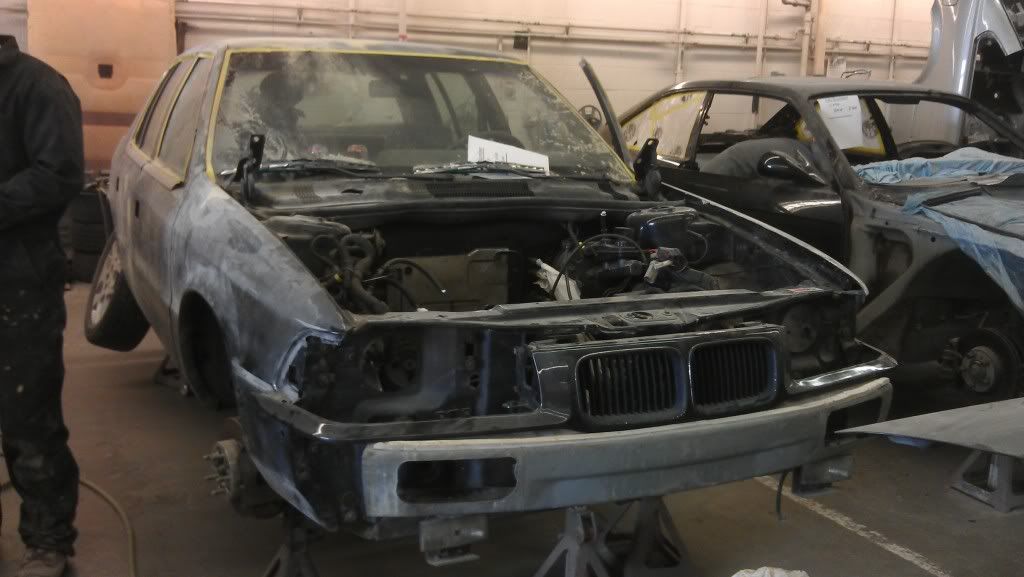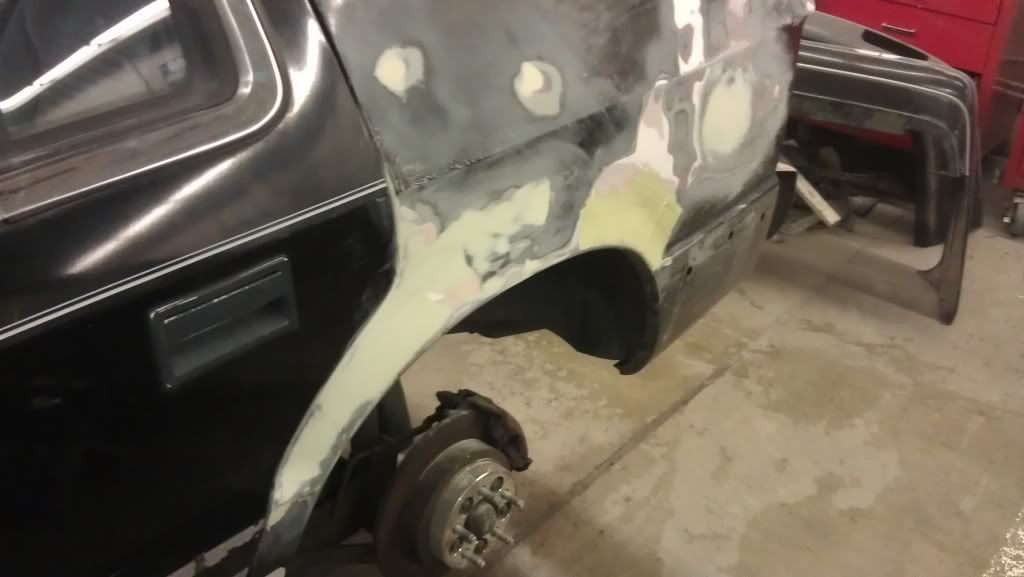 Cleaning out the crap from the engine bay, going to try and paint some of it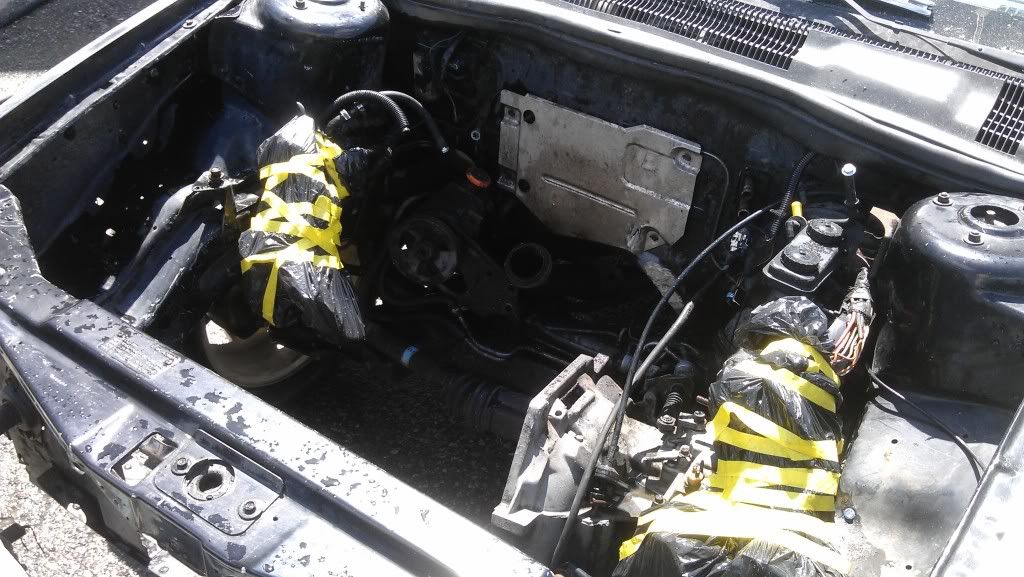 Drilled out the holes for a possible future FMIC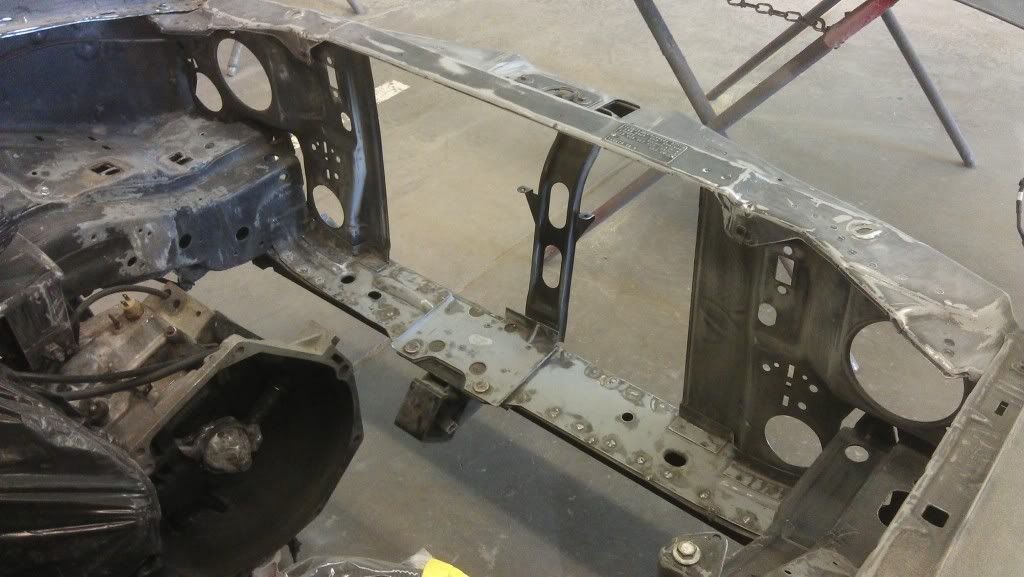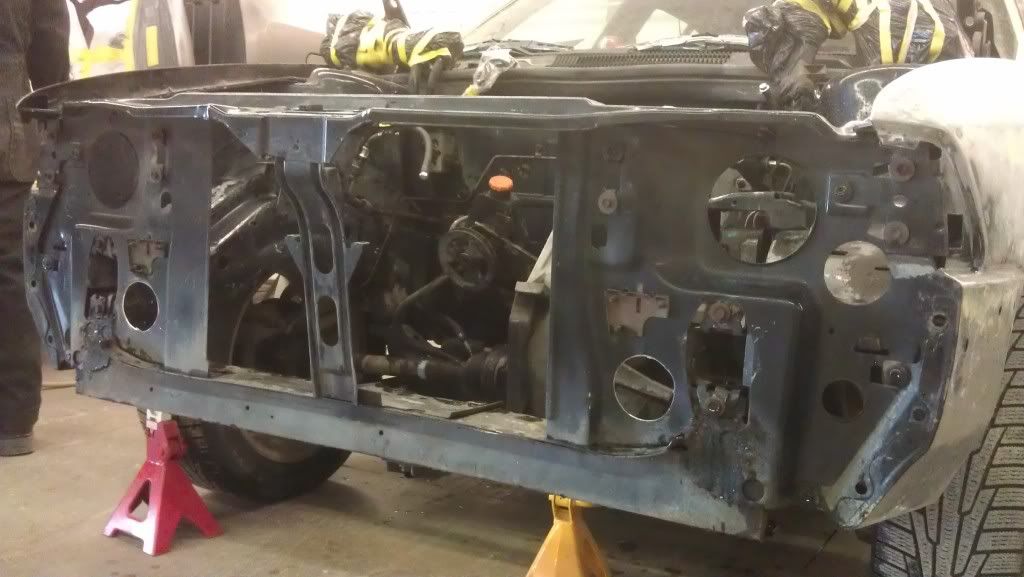 Naca duct? Sure! Moparnutz idea, my boredom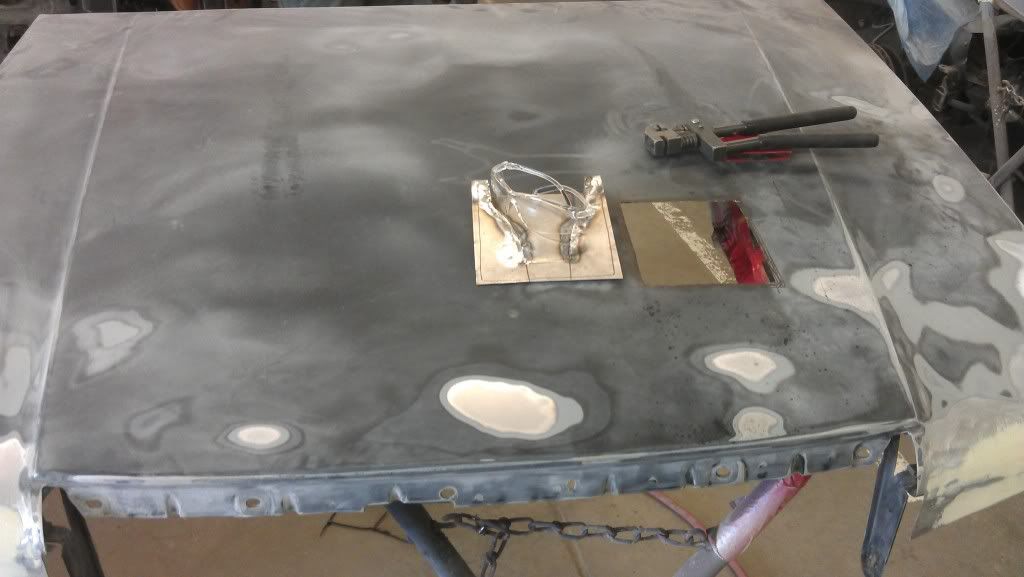 Warped the hood nicely haha... damn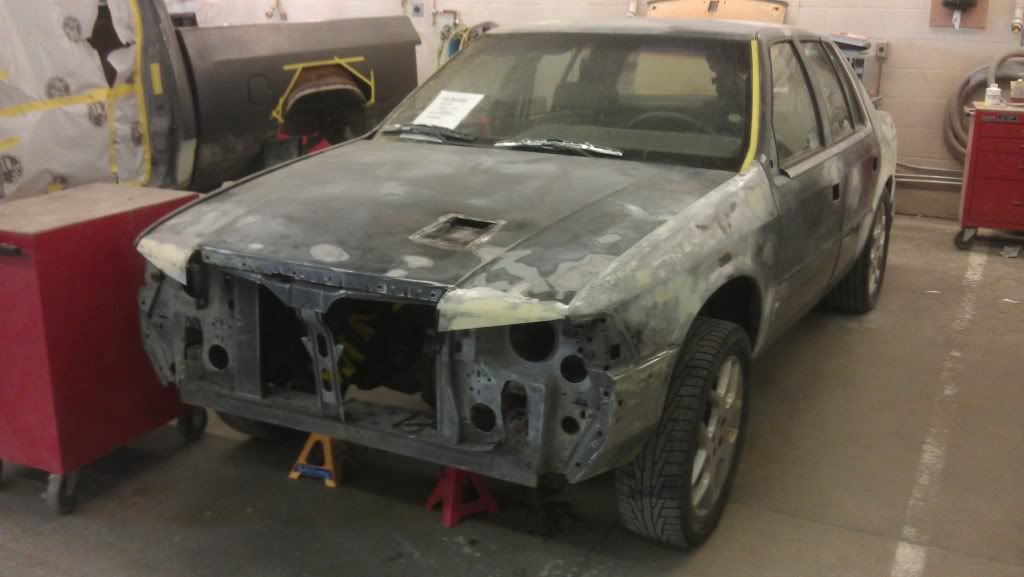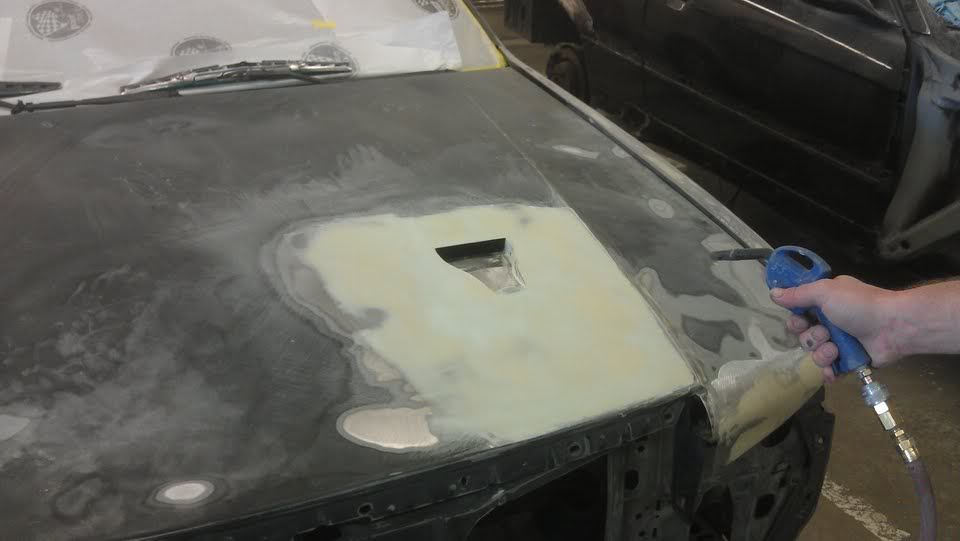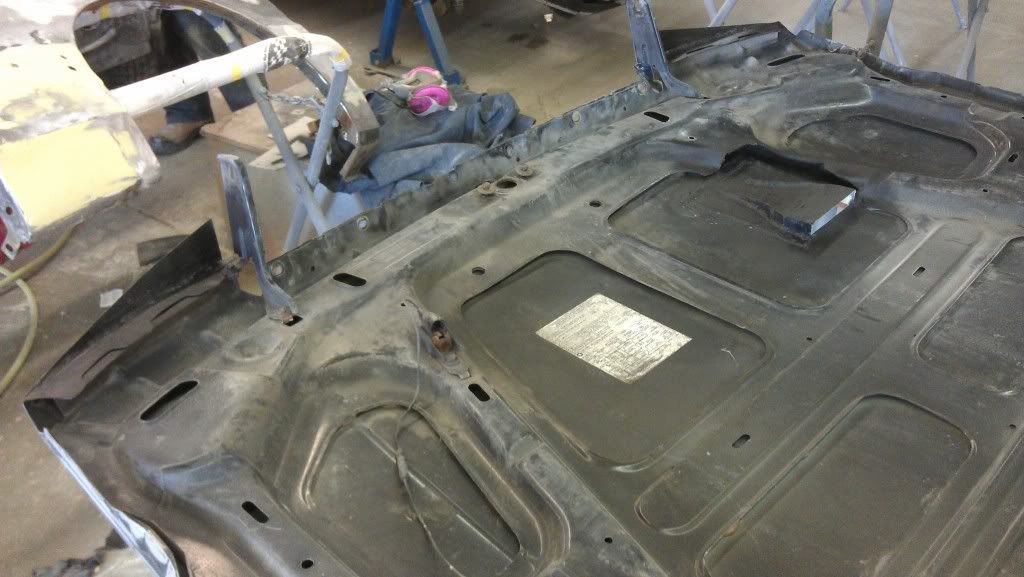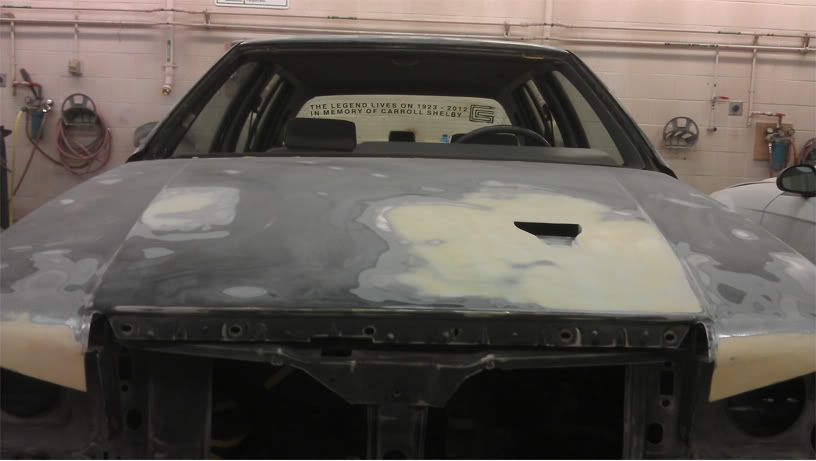 That's it up to the current date 15/06/2012.
I'm currently working on installed my nicer boost gauge and a/f gauge into the dash. I've got about a week to kill before we prime any cars and I've got nothing to do... so why not get the interior going nicely!
I'm also working on the hood for my Daytona IROC, so the hood will close with the larger intake manifold for anyone who has seen it before.