Discussion Starter
•
#1
•
When I finally decided to relocate the battery, to the rear of my Laser, I couldn't find much info on how to do the entire conversion, so I decided to post this here. I'll eventually post the parts and price list. I'm sure there are better ways to do the conversion, but at least this will show one method.
My car is an '86 Laser, but a lot of the hatchbacks should be pretty close. I wanted to mount it passenger rear, to move weight to the opposite side, but the wheel well doesn't leave enough room. There is just enough room on the driver's side, so that's where I put it. I used the Morosso box, but did not buy the complete kit, because I went with a longer ground cable. If I did it again, I would just get the kit, with the short black cable.
This is how the inside layout will be. At first, I planned to put the red cable on the left, but later moved it to the right. The hold down clamp is secured by 2 threaded rods.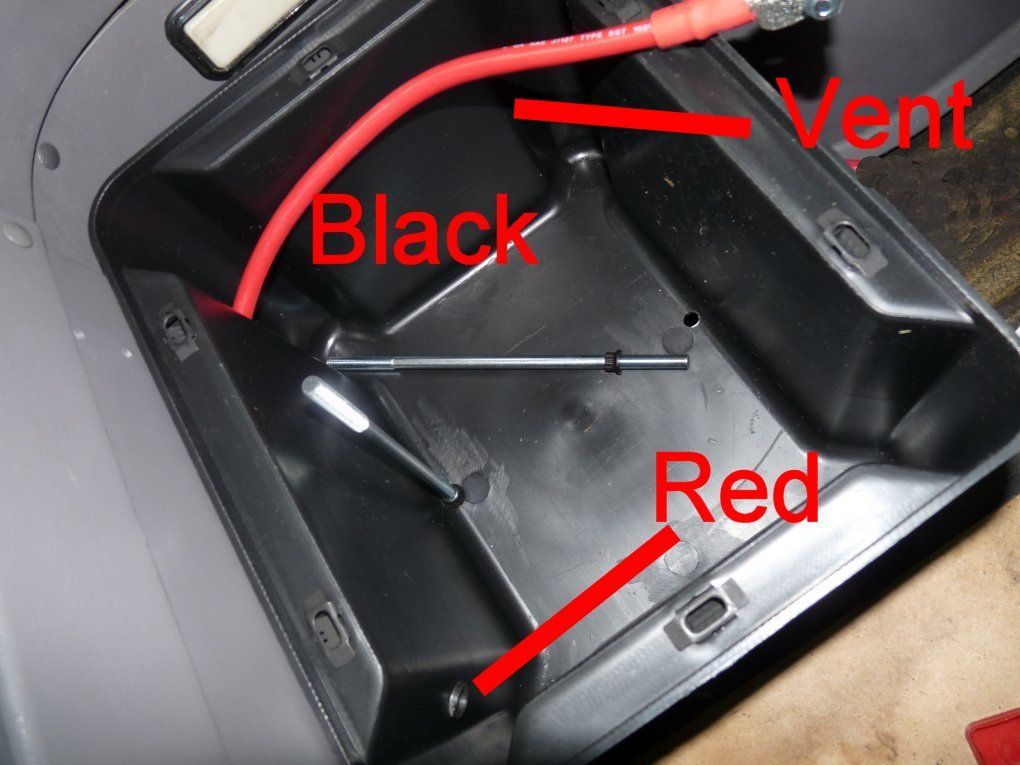 Start by locating the hold down clamp in the center, and drilling 2 holes, in the bottom of the box.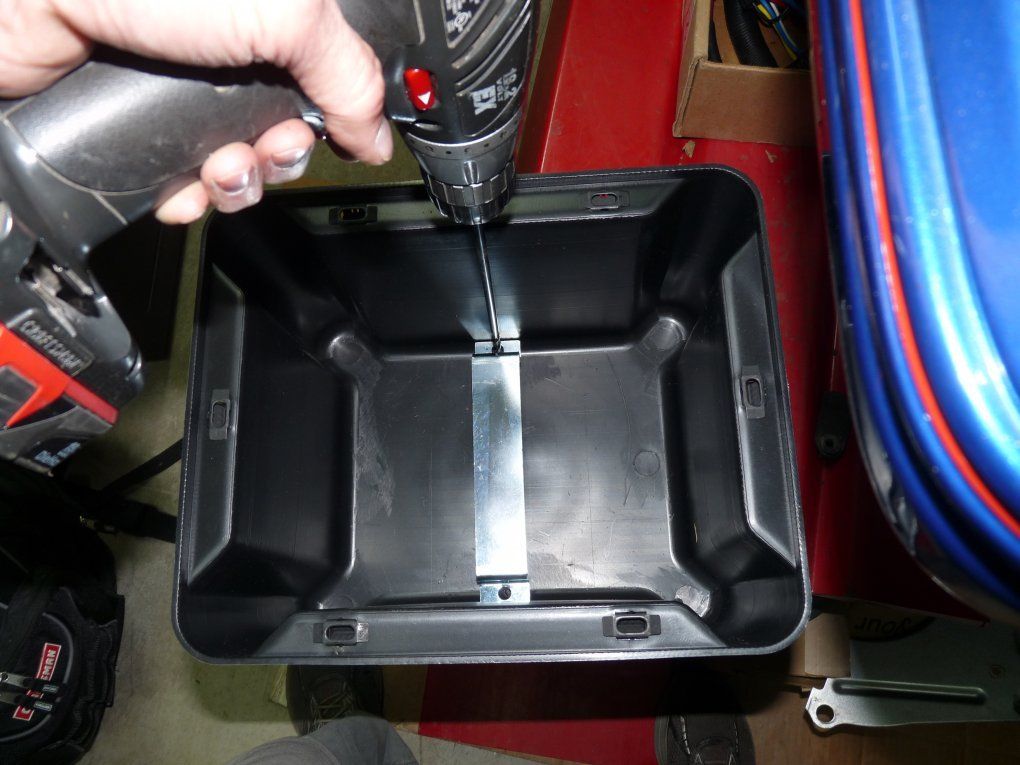 I found that the floor wasn't level, so I made a small mounting bar, and shimmed it, underneath. The holes are the same spacing as the top hold down clamp. Again, I had to reverse the cables, after the pic was taken.
You will need a third hole for the vent. I plan to only use gel type batteries, so I probably didn't need a vent, but that's how it's supposed to be done.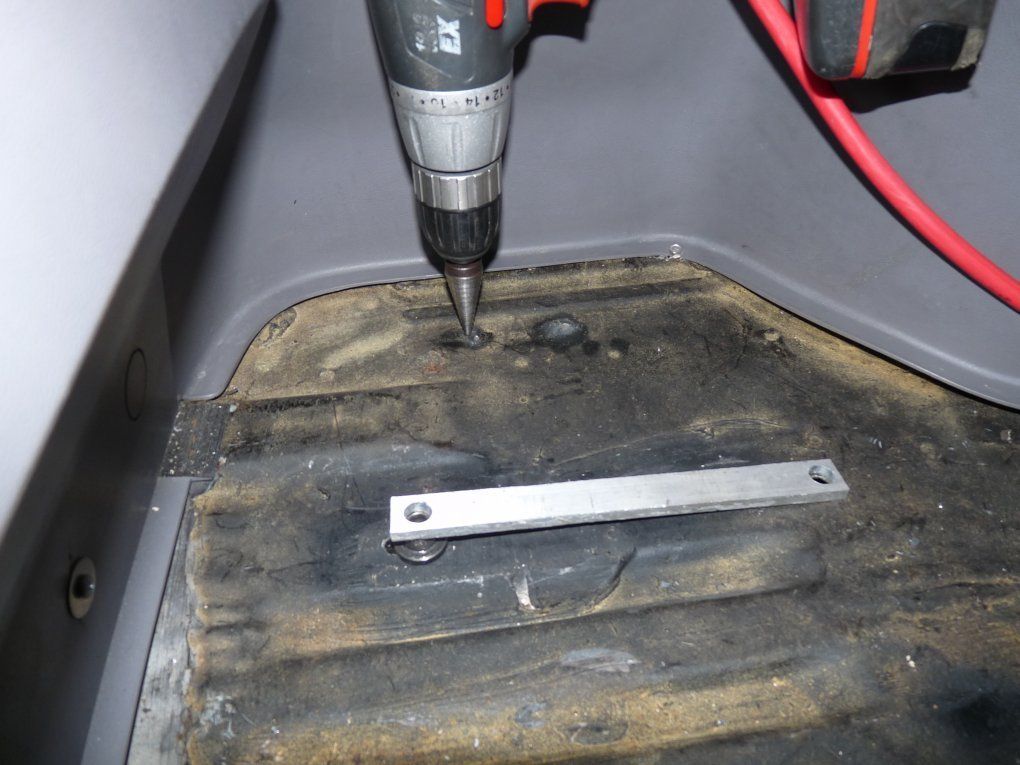 I drilled the box about halfway up. The Morosso kit comes with grommets, for the vent and cables to seal the box.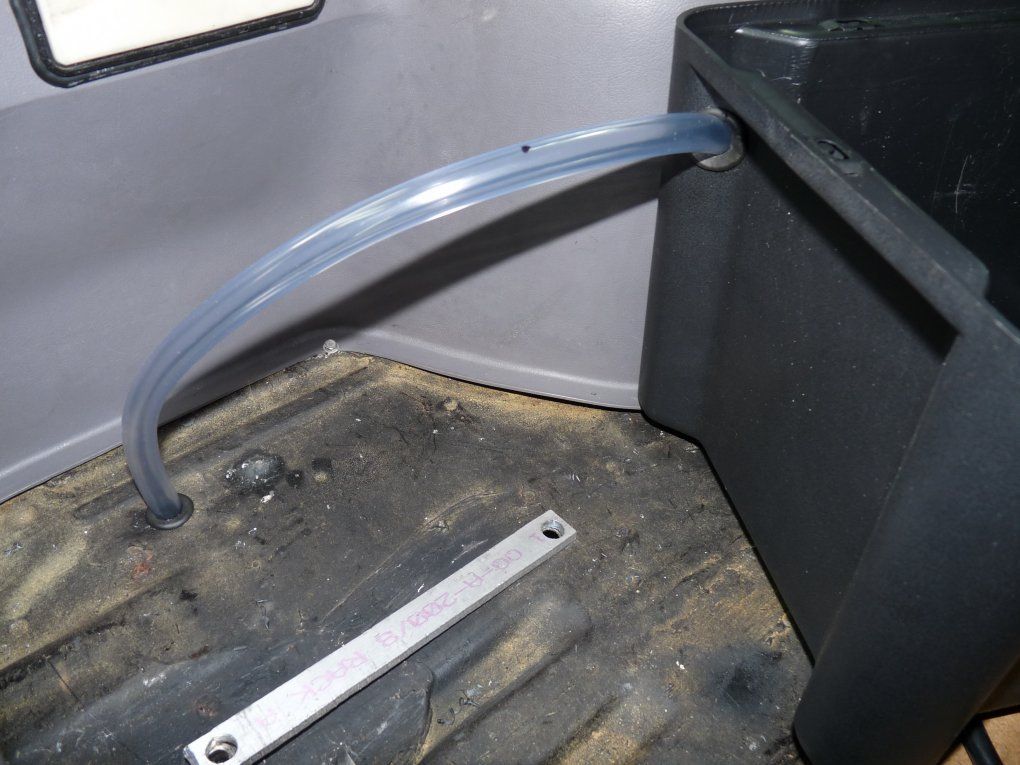 Position the box and mount the hold down rods, with 2 nuts near the bottom.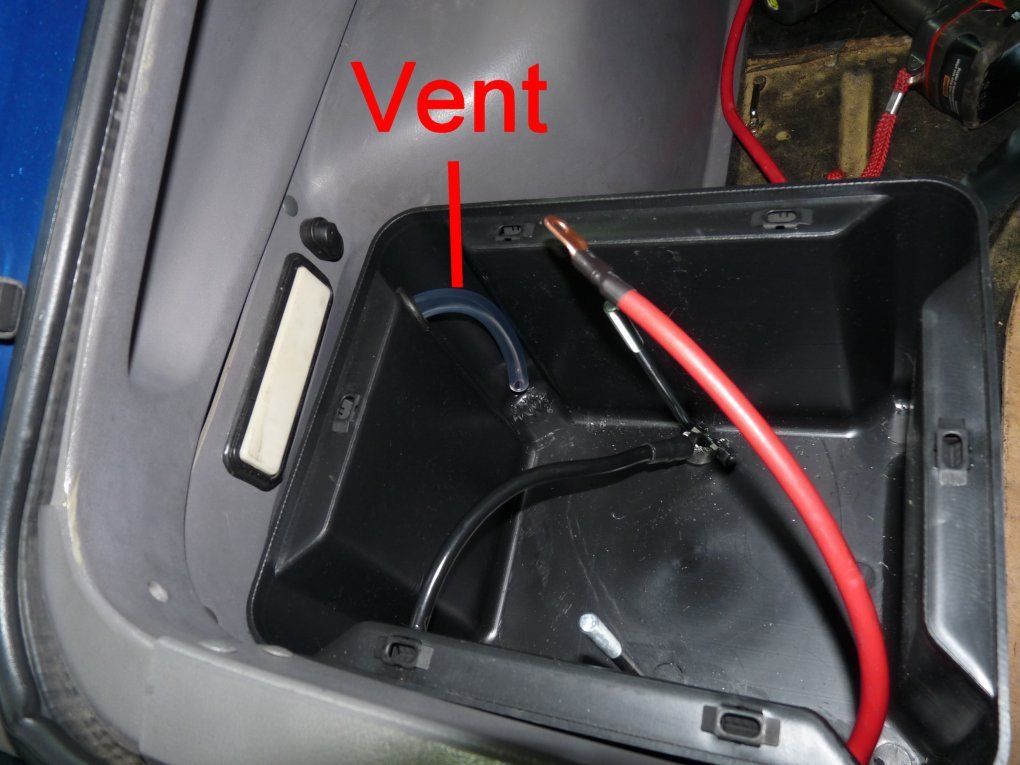 This is how it looks from underneath.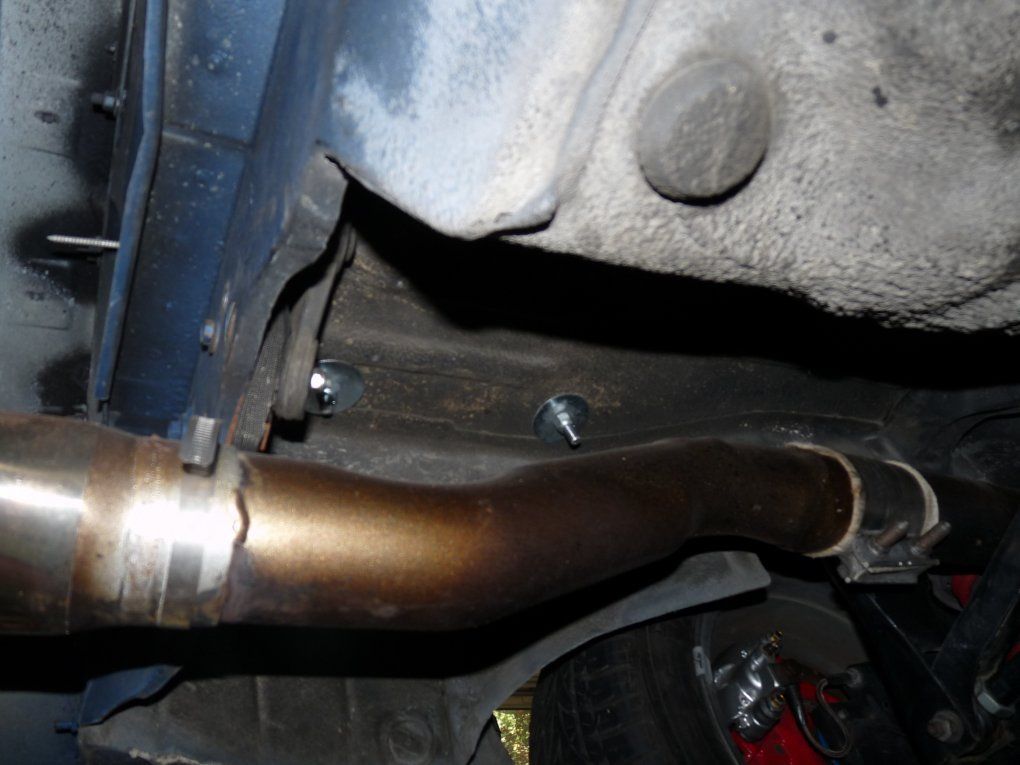 Put the battery in and put the clamp on. I added spacers, so that I won't have to thread the top nuts down so far.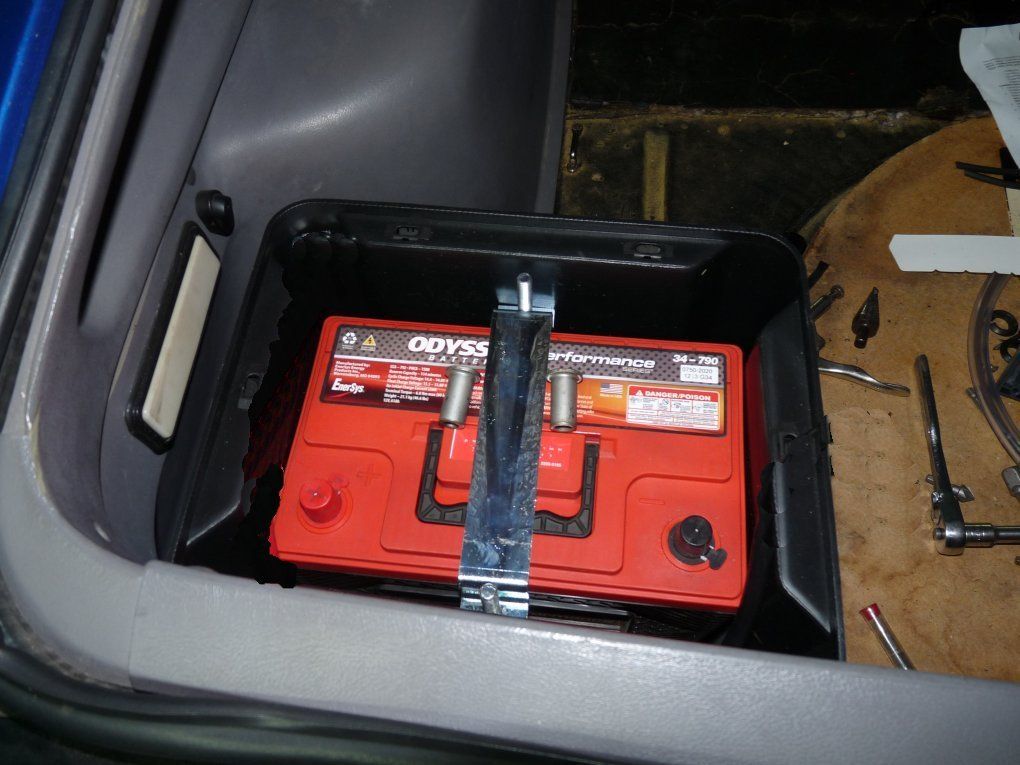 Put the clips into the holes, at the top of the box.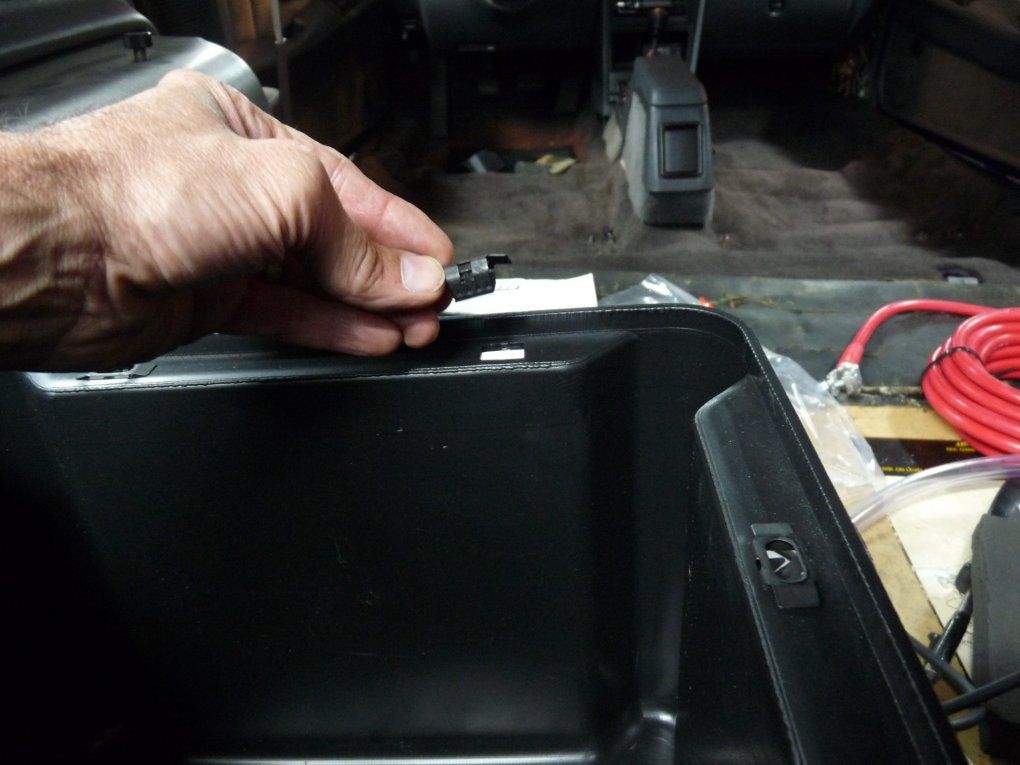 I routed the cables to the rear, then forward, under the box. If you use a shorter black cable, you can mount it to the hold down bolt, under the box.