On a cold engine you are running on a fixed program, the vehicle will not enter closed loop operation until the proper time/temperature have been reached, when not in closed loop the engine controller ignores the O2 sensor.
You are in closed loop operation when your wideband is reading 14.7/1. Closed loop operation only takes place at idle and no load cruise.
1)Basics
a)
Did you install an engine controller that is compatible with the newer electronics, 84/85 used a different distributor than 86 - up, the 84/85 LM cannot be used with an 86 - up distributor and vise-versa.
b)
You upgraded to the underhood Map Sensor and are not using the LM mounted Map Sensor.
c)
The main controller ground is properly connected to the fuel rail and has < 5 ohms continuity to ground.
2)Fuel Pressure (on a cold engine)
a)
Static (KOEO) 53-57 PSI.
b)
Engine Running - With the engine running you are looking at
total
fuel pressure across the tip of the injector, total fuel pressure is a combination of push (rail pressure) and pull (engine vacuum). Rail pressure will drop by 1 PSI from static rail pressure for every 2" HG applied to the FPR. Engine running rail pressure + engine vacuum will always = static pressure.
IE: Static = 55 PSI Static, Engine Running with 18" HG = Rail Pressure of 46 PSI. 46 PSI + 18" HG (9 PSI) = 55 PSI total.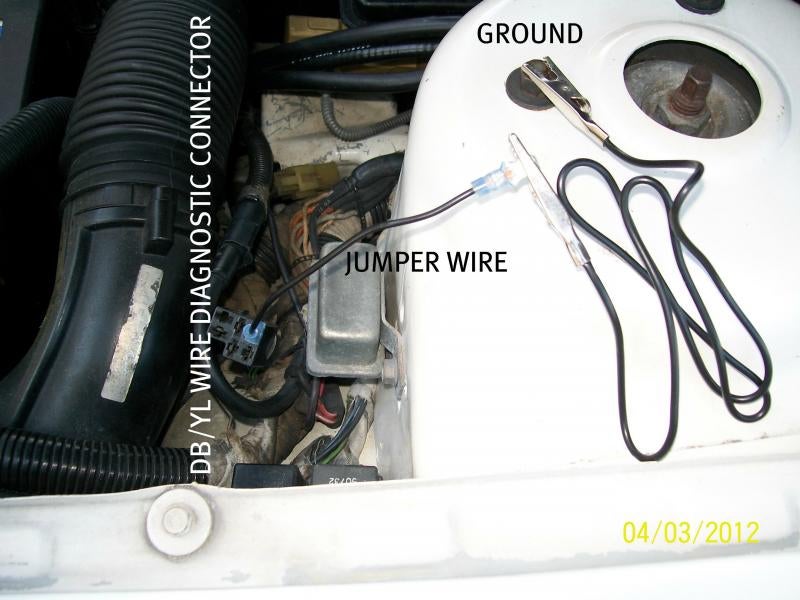 *The wiring may be different at the pump and the ASD Relay will be different year to year(84,85-87,88-90,91-up) but the test is basically the same. *MPFI (multi-port fuel injection) works on pressure differential across the injectors. *Since the injectors are exposed to manifold vacuum total...
www.turbododge.com
3)Map Sensor Calibration
a)
Initial key on, the engine controller reads actual Barometric Pressure.
The engine controller then uses this number to compare to actual engine vacuum/pressure, if Baro is off, everything is off.
Is the reading correct for your area with the present weather conditions?
b)
Engine Running - Map voltage will = vacuum/pressure being applied.
Is the voltage reading = to the vacuum/pressure being applied?
c)
Be sure that there is no moisture in the vacuum line running to the Map Sensor.
d)
Be sure that vacuum is not being trapped inline between the Baro Solenoid and Map Sensor when the engine is shut off.
I am posting this so I do not have to keep typing this over and over and will make it easier for members to find help on their own. Fault Code 13/14... No Change In Map Voltage From Key On To Engine Start Map Voltage Does Not Equal Throttle Position. Map Voltage Low Map Voltage High Map...
www.turbododge.com
4)AIS Operation
a)
Base Idle is set correctly.
b)
Throttle plate and/or AIS pintle are not carboned?
It is easier to clean with the throttle body off of the car. Loosen the 2 AIS screws(T-25) before removing the TB. ***If they are tight use a micro torch to heat the area around the screws which will loosen the factory loctite. you should have a new gasket on hand. ***Should your screws...
www.turbododge.com