Discussion Starter
·
#1
·
Okay, I've been wanting to start a thread for my 91 Spirit R/T " EVL SPRT" so here goes.....
I got this car off of this forum almost a year ago and I have had a blast with it. I love "sleepers" and this car is surely one of them. The car was pretty much stock when I bought it except for a 2 1/2 inch straight exhaust, no boost gauge or nada. I added a 3 inch DP w/ electric cut-out, FMIC, WB02, boost gauge, grounding wires, K+N filter, grainger to 15 psi and other small additions. I had a great time beating up on WRX's GTi's and most other cars that came my way. About 3 months ago the turbo gave in and I put her in the garage for the winter. I have really missed my car and it's time to get her back on the road! Since I was replacing the turbo I took off the head and got some TI retainers, new lifters, valve seals, cams seals, arp studs, etc. The car already had a Cometic HG, and Rick D fuel rail. I got a replacement stock turbo (thanks TRYINGBE) but will soon be upgrading to a 50 trim Hybrid, ported exhaust manifold, AFPR, EGT gauge and some other small things. Big thanks to Cindy @ FWDPerformance, I flew out to check out her shop and picked up a few things. She took time out of her hectiic day to show me all her toys and even treated me to some good ol TEXMEX. I recommend her shop to the fullest. Anyway, I plan on big things for my EVLSPRT from looks to performance and this thread will keeps accounts to my Mods. Thanks for checking it out and opinions are welcome
Here is the engine bay after plumbing the FMIC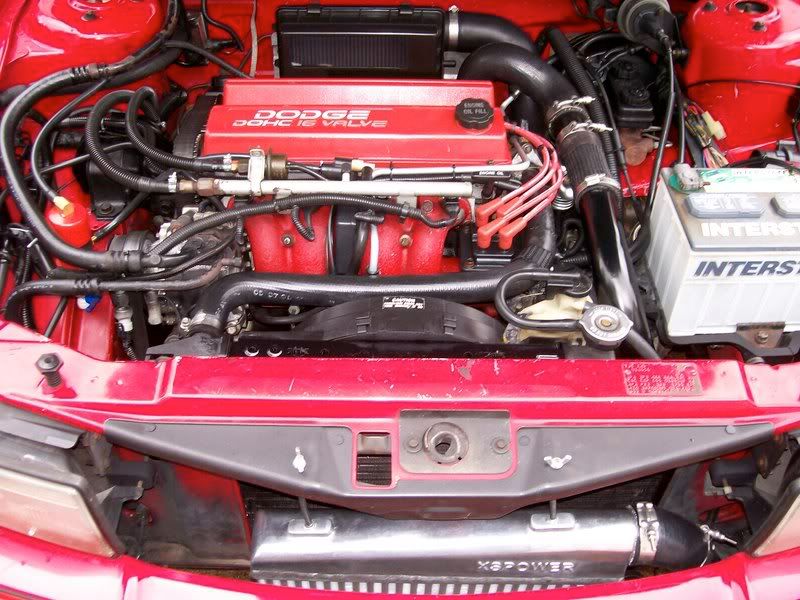 Just got finished powder coating my valve covers and Intake Manifold! Go ahead and bite!! This was not an easy task but I am more than happy with the results. if any ony wants powder coating please contact me thru PM. I can do anything you want in any color, from nuts and bolts to valve covers intakes, etc. What do you think?
after bead blasting
red highlights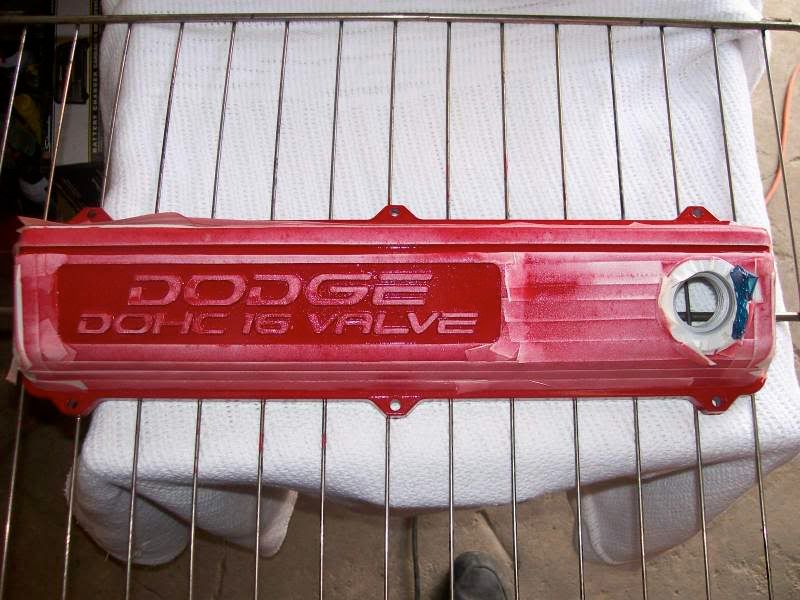 ready for wrinkle black
PIMP!!!!!!Wrinkle black with gloss red highlights and polished letters.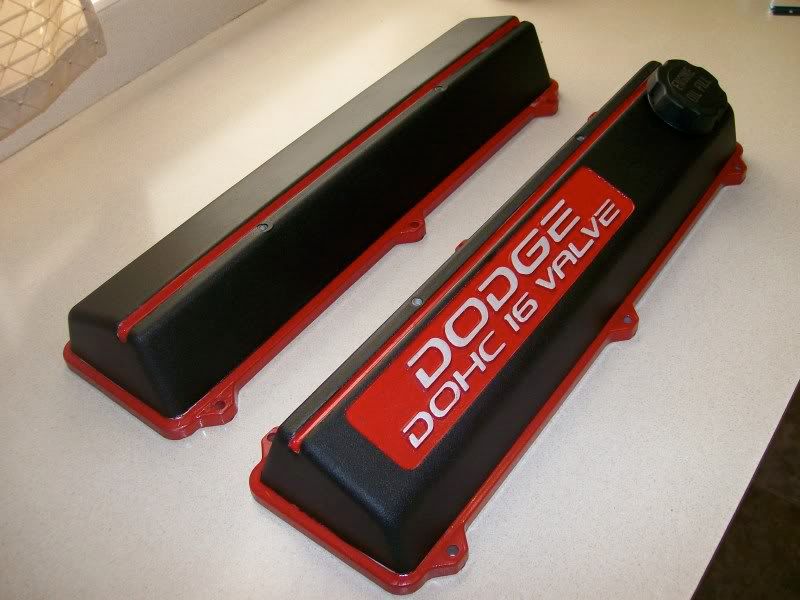 Intake wrinkle black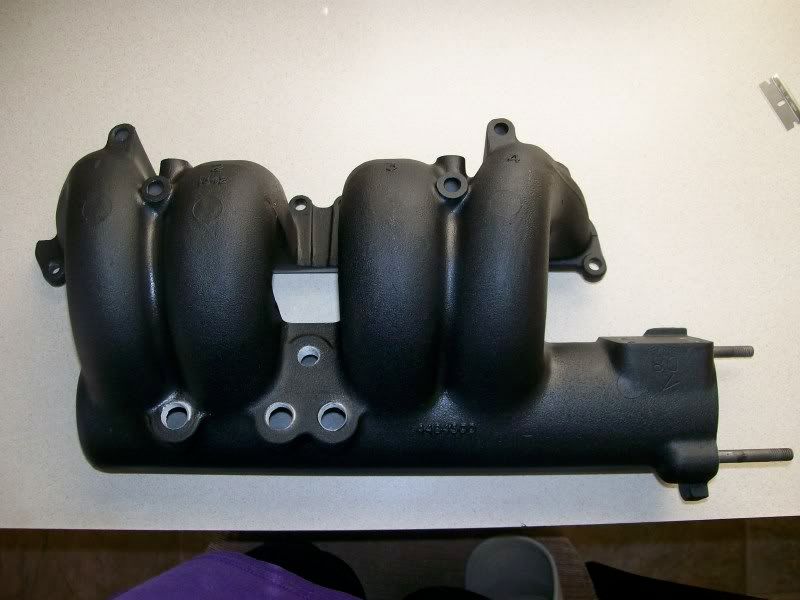 Fuel rail powercoated
That's it for now, I should have it back together and running tomorrow. I will update this thread, Stay Tuned!!!!!