Discussion Starter
·
#1
·
I grabbed a bunch of parts that were for sale locally as a set, so I'm selling off what I have no use for. I was told that all parts were removed from a '89 TII Daytona and have 8X,XXX miles on them.
#1: Stock boost gauge. Looks to be in good shape, I was told it worked when removed. $20 + shipping.
#2: Power Module (the underhood one). This is from a TII car (not sure if that matters or not). $30 + shipping
#3: Under hood wiring harness (TII car). I haven't looked to see how complete this is, but I know it has the bulkhead where it meets the firewall, as well as some silver box that is plugged in to a connector. There is a large section of wires that is cut however. If someone is interested, I can look further into it. $50 + shipping
#4: Half of TII airbox. The half that has the intake running through on it's way to the TB. The mounting tabs are broken. $15 + shipping.
#5: Billet actuator bracket for hybrid turbos. Never used. FWD sells for $26, I'll let mine go for $20
Looks like this: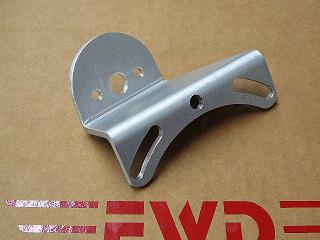 I think that's all for now, but I do need a 2.5" SV, so if someone wants to trade...